The UK is committed to having a free and open trade deal with both the US and Canada, according to Liam Fox. The UK Trade Minister revealed the same while speaking at the Montreal Council of Foreign Relations on Friday (27 January).
While the UK cannot negotiate any trade deals currently as it is still part of the European Union (EU), it can hold discussions on the same, Fox explained. The comments came as British Prime Minister Theresa May met with US President Donald Trump in Washington to address their first joint press conference.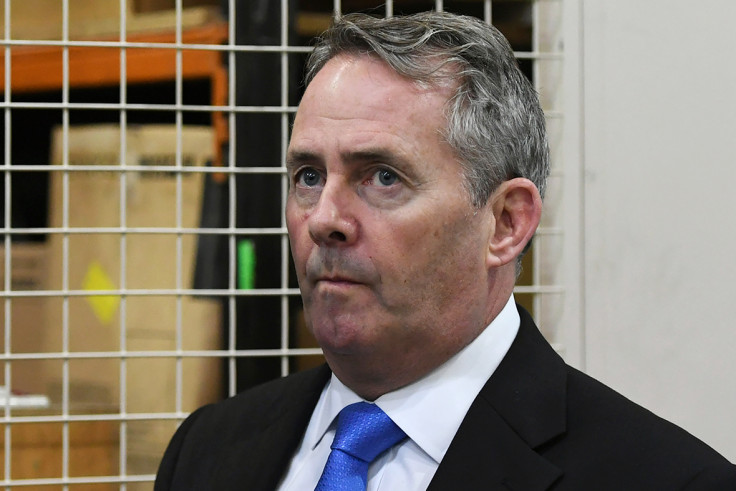 Both leaders used this conference to reinforce their commitment to the "special relationship" that existed between both the countries with Trump saying, "We pledge our lasting support to this most special relationship."
Heralding this future relationship between the US and the UK, Fox said he was greatly encouraged by the desire the Trump administration had shown in having a free trade deal quickly with the UK. He added that a three-way trading relationship between Canada, the UK and the USA would not only be important for their own prosperity, but would also help bring stability in free trading across the world.
Canada Trade Minister Francois-Philippe Champagne also reiterated Canada's commitment to the UK. Speaking at the same event, he said the fact that he had met Fox twice during the last seven days illustrated the same.
"We start with a strong base because we already have CETA...We may have a CETA-plus down the road," Champagne was quoted as saying by Reuters.
The Canadian minister was referring to the Comprehensive Economic and Trade Agreement, which both the countries had signed in October 2016. While it still requires an approval from the European Parliament, the deal gives Canada 98% tariff free trade with the EU single market. It, however, does give Canada the right to free movement of people and also does not require the country to pay any money to the European Commission.
Commenting on the same, Fox said that Ceta was worth about £1.3bn ($1.63bn) a year to the UK. He added that the UK intended to honour the clauses of this agreement even after Brexit. He was quoted by the Express as saying, "The signing of CETA at the end of last year was a great moment for global free trade, coming as it does at a time when a chorus of protectionism is rising across the world.
"We have every intention of continuing to honour its clauses as the United Kingdom opens a new chapter in its history.
He added: "We will also seek, as far as possible, to replicate the EU trading schedules as we take our independent seat in the WTO, maintaining current tariff levels with a view to seeking further liberalisation over time."