UK stands sixth worldwide when it comes to 'hard to fill' job roles, Indeed says
There is a growing mismatch between the number of jobs available and number of people seeking jobs.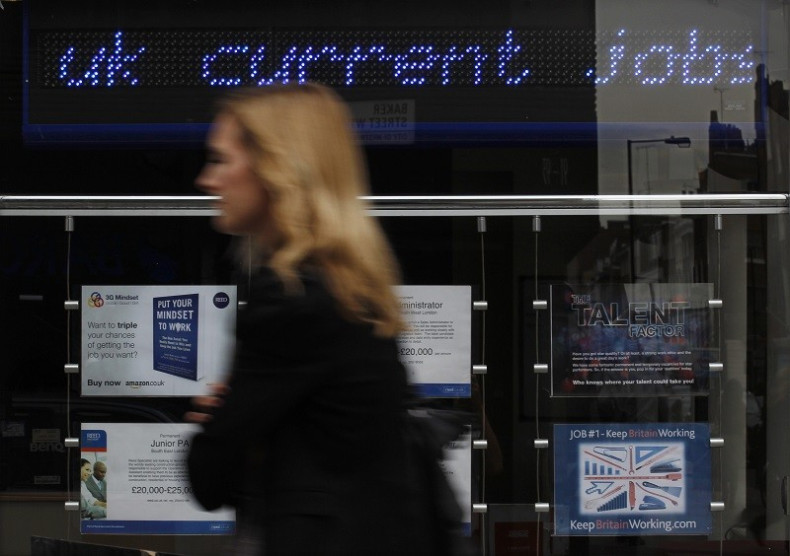 The UK has the sixth highest proportion of 'hard to fill' roles in the world in 2016, revealed a report published on Thursday by job search engine, Indeed.
According to the job-portal, 14.3% or one in seven UK vacancies was listed on its site for more than 60 days. This was up from 13.1% seen in 2015.
The numbers also revealed a growing mismatch between the number of jobs available and the number of people seeking jobs. The tightening labour market, the company said, is a side-effect of the country's economic growth.
Mariano Mamertino, EMEA economist at Indeed, said: "Our data shows more employers are having to leave roles open for longer. They could be doing so for a number of reasons; they are struggling to find the talent they need, they're hiring multiple people into the roles, or they simply aren't under pressure to fill the roles.
"Britain's tightening labour market is a side-effect of its robust economic growth. As new jobs were created in 2016, unemployment fell and the number of people in work rose to a record high, forcing many employers to take longer - and fight harder - to recruit the people they need to grow."
Indeed said its findings were in line with official data, which showed that UK unemployment rate remained at an 11-year low in the three months to November.
According to the Office for National Statistics (ONS), the unemployment rate in the period stood at 4.8% in 2016, down from 5.1% a year before.
The number of unemployed people in the UK was at 1.6 million, which is about 52,000 fewer than in the quarter through to August 2016 and 81,000 fewer than a year earlier.
The UK is not the only country witnessing a tight labour market. Indeed said that 11 of 12 major economies saw an increase in the number of 'hard to fill' roles between 2015 and 2016. China, it said was the only exception.
US, Canada and Germany were the top three countries when it came to hard to fill roles. While 27.5% of US vacancies listed on Indeed was more than 60 days old, in Canada the percentage stood at 22.3% and in Germany, it stood at 21.4%.
Commenting on this, Mamertino said, "In general, fast-growing economies are more likely to see a mismatch between employer demand for staff and the number of people looking for work - and thus tend to have higher numbers of 'hard to fill' roles. By contrast, economies facing slower economic growth such as Italy, Brazil, Japan, and Russia will have fewer such roles and appear lower on the list."
The report was published on Thursday (23, February).