Unrepentant Joey Barton Challenges Authority to 'Make Him a Martyr'
Defiant Barton stands by Twitter comments over John Terry race case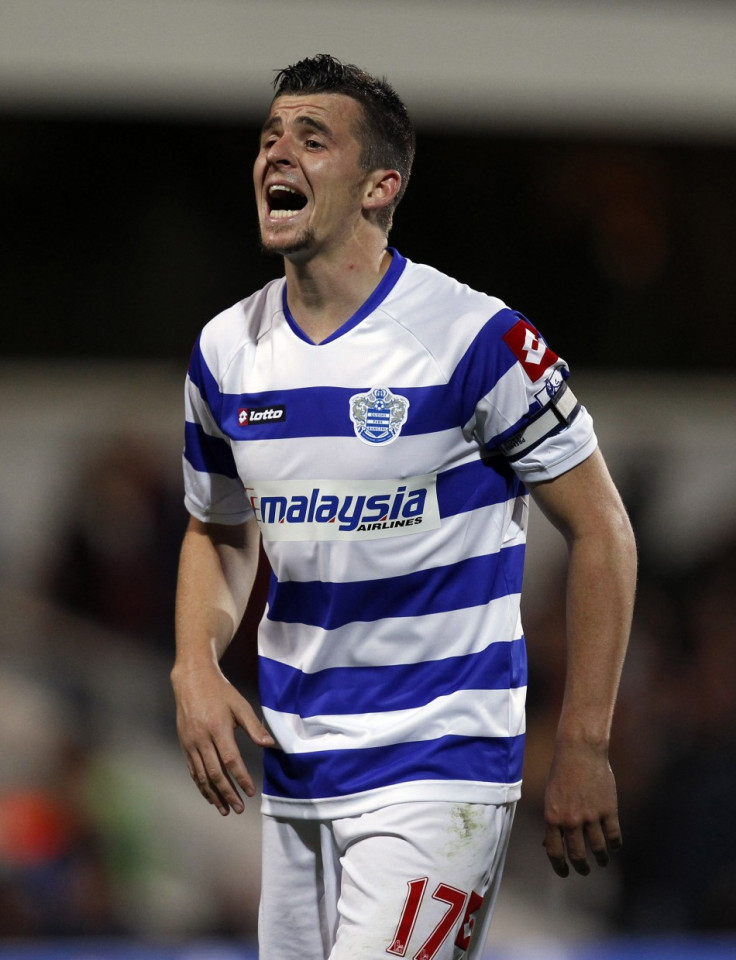 The controversial Queens Park Rangers captain Joey Barton has challenged the authorities to "make him a martyr" over his comments about the race row involving Chelsea defender John Terry.
The notorious Loftus Road talisman has risked contempt of court following his outburst on the social network site Twitter, when he put out eight provocative tweets to his 1,192,605 followers.
According to The Times, the Attorney-General's office has been made aware of Barton's latest outburst, and a spokesman for Dominic Grieve suggested the incident is "still under consideration".
The aforementioned Chelsea captain is accused of racially abusing Anton Ferdinand, a teammate of Barton's, during their 1-0 defeat to QPR at Loftus Road on 23 October.
Last month the Football Association took the unprecedented decision of cancelling the pre-match handshakes when the two sides met again in the FA Cup, and Terry has subsequently been stripped of the England captaincy following the announcement that the defender's case will not be heard until July 9, nine days after the European Championship final.
"I will gladly go to jail for a month, in the name of free speech. I have no problem with what I said. Make me a martyr..." The 29-year-old wrote on Twitter on Sunday.
"What are they going to do put everyone who exercises freedom of speech in jail? They'll [sic] be a revolution, if they try that sh*t.
"The hypocrisy of the situation is borderline preposterous. So incredibly sad is the current state of media in this country...."
Barton continued his diatribe, which risked breaking contempt of court laws, which prohibit publication of remarks that could cause prejudice to the trial of an active case, claiming Terry should admit his mistake and suggesting the FA's handing of the situation has been farcical.
"In my opinion, Terry should of admitted his mistake. No amount of media or other pressure, will make me think otherwise." Barton continued.
"Sorry, but fora court case with a maximum punishment of £2,500 if found guilty. I believe its nonsense. FA should of dealt with it instantly and saved the public the expense of the drawn out legal proceedings. Who will foot the bill at the end? Yep, you guessed it! The British Taxpayer.....
"It should of been dealt with instantaneously. Not allowed to drag on and on. People getting sent bullets in the post, for this sh*t.....
"What is the point of living, if you cannot express your opinion. Not having an opinion is not living, its surviving.
"That is me done on the subject of Terry-gate. I've said my piece, u know were I stand. Let justice take its course now.....
"Its better to be a Lion for one day, than a Rat for a lifetime."
While the midfielder's forthright views and outspoken commentary has attracted him plenty of followers and in some cases new admirers, Barton's use of Twitter has often led to further problems for the controversial 29-year-old.
Barton left Newcastle United last year amid reports his outspoken views on the club's owner, Mike Ashley, led to his hasty departure, while he was very critical of former QPR manager Neil Warnock after his sacking on 8 January.
© Copyright IBTimes 2023. All rights reserved.