The US has reacted angrily to Turkish allegations that it was involved in the attempted coup d'etat against President Recep Tayyip Erdogan, saying that the claims are "utterly false". During a phone call with Turkish Foreign Minister Mevlut Cavusoglu late on 16 July, Secretary of State John Kerry warned that any "public insinuations" that Washington had fomented the bloody uprising would damage bilateral relations.
The US continued to support the democratically elected government in Turkey, he added.
The conversation came hours after Turkish Labour Minister Suleyman Soylu said in a television interview that the US was behind the uprising.
Erdogan has accused US-based Islamic cleric Fethullah Gülen of being involved in the coup plot and demanded his extradition to Turkey.
A total of 265 people are reported to have been killed, and more than 1,400 injured, in the coup attempt by a rebel faction in the Turkish military in the cities of Ankara and Istanbul. The uprising was thwarted after thousands of civilians heeded Erdogan's call to march in support of the government.
"The secretary reiterated US support for the democratically elected government in Turkey, for the rule of law and for the need for authorities to take all necessary precautions to safeguard civilian life and property as they respond to this attempted coup," a State Department statement said.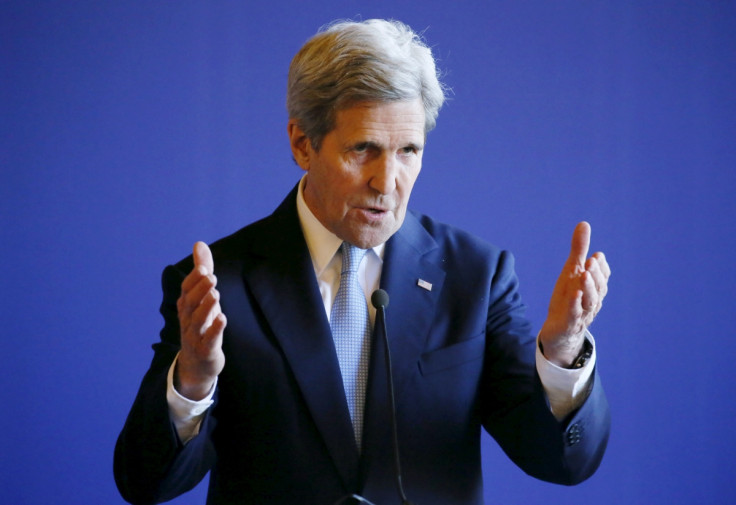 "Secretary Kerry also urged restraint by the Turkish government and respect for due process – and its international obligations – as it investigates and uncovers additional information about those involved.
"He made clear that the United States would be willing to provide assistance to Turkish authorities conducting this investigation, but that public insinuations or claims about any role by the United States in the failed coup attempt are utterly false and harmful to our bilateral relations."
Turkey has closed its airspace in the wake of the coup attempt, grounding US warplanes conducting combat missions against Islamic State (Isis) in neighbouring Syria from Incirlik in the country's south.