Turkey coup: Thousands take to streets in solidarity with government
Turkey's main political parties line up behind Erdogan's AKP Party following failed military coup.
Thousands of people took to the streets across Turkey on Saturday (16 July) to celebrate a victory for democracy after a failed military coup, that just 24 hours earlier had rocked the country.
President Recep Tayyip Erdogan had called on the people to protest against the uprising, and as thousands of rebel officers now face arrest, the people took to the streets again, this time to celebrate the downfall of the coup plotters.
Jubilant crowds flooded the main streets and squares of Istanbul and the Turkish capital Ankara, which only yesterday were the scenes of violent clashes and bloodshed. Women and children joined the throng of revelers waving flags as they chanted pro-government and democracy slogans. And this evening, people gathered in front of Parliament House in Ankara, to listen to official speeches during a rally.
Addressing the crowds, Ankara Mayor Melih Gokcek from the ruling Justice and Development Party (AK Party) said the people had been victorious in the face of a "vile" attempt to overthrow Turkey's elected government. "The power of arms could not make our nation bow," he said.
President Erdogan sent a text message to the Turkish people, telling them to stand up for democracy and peace, and to take to the streets against a "narrow cadre". Turkey's Prime Minister Binali Yildirim also urged supporters of the government to remain on the streets, saying: "Events are not yet over"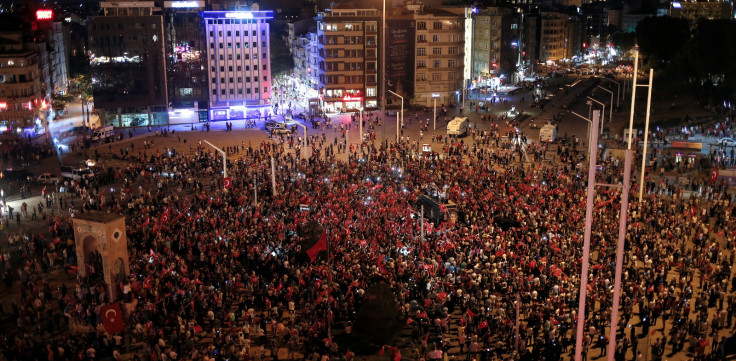 On Saturday night, Erdogan also called the parliament speaker and the two main opposition party leaders, Republican People's Party (CHP) Chairman Kemal Kilicdaroglu and National Movement Party (MHP) Chairman Devlet Bahceli, to thank them "for not giving credit to the coup attempt."
President Erdogan has stated that his government is in charge of the country, accusing those involved in the coup of committing "treason."
At least 265 people were killed and more than 1,500 people wounded while some 2,839 military personnel involved in the coup attempt have been arrested. 20 pro-coup soldiers, including some senior officers, were killed in the attempt to overthrow the government.
The government has accused expatriate cleric Fetullah Gulen of being the mastermind behind the uprising, claiming the coup was the culmination of a long-running campaign to overthrow the government.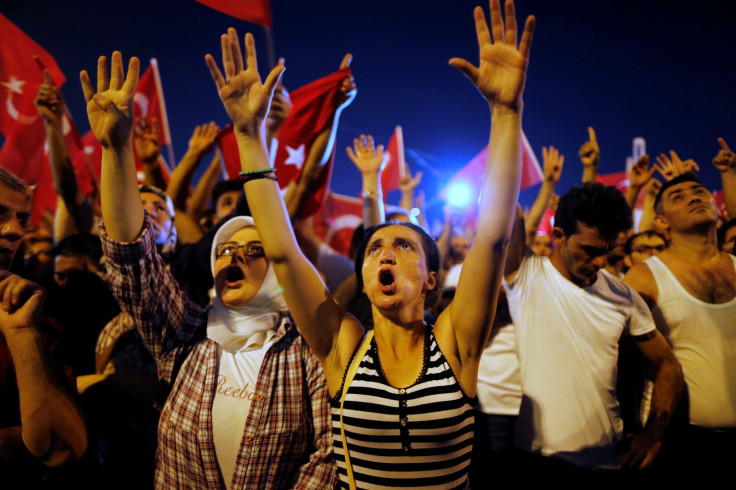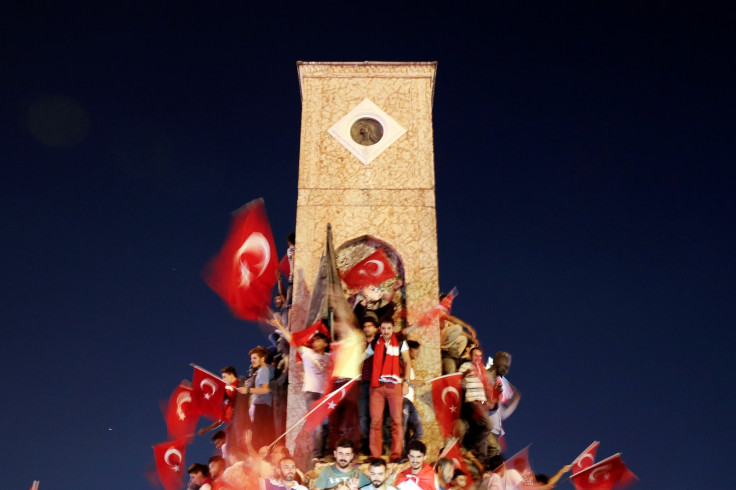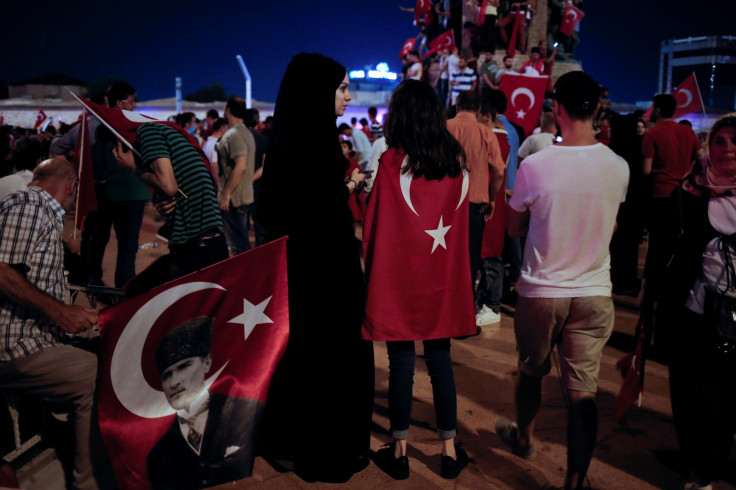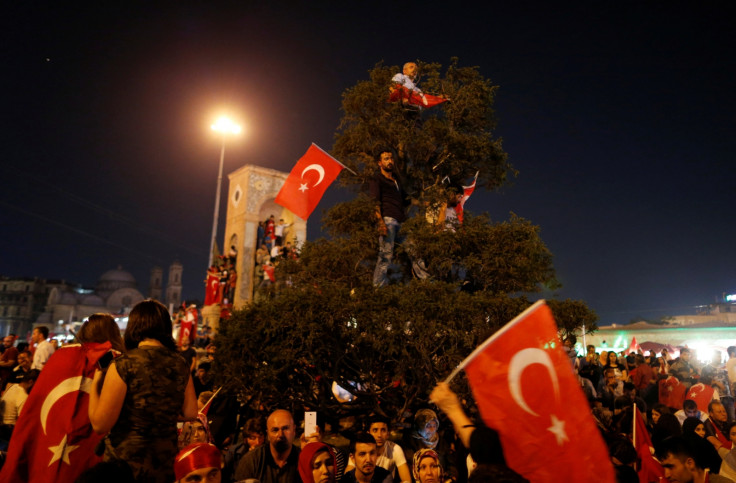 © Copyright IBTimes 2023. All rights reserved.