Disgraced US swimmer Ryan Lochte offered a tearful apology to his family, swimming teammates and people of Brazil for what he claims was a 'stupid mistake' at the Rio gas station which embroiled into a major controversy and overshadowed the final week of the ongoing Olympic Games.
Lochte, who is a six-time gold medallist created controversy when he revealed that he was accosted by criminals at gun point at a Rio gas station. However, that turned out to be untrue, with his teammate Gunnar Bentz actually admitting that he and his teammates were detained by security guards during a night out and ordered to pay a fine, after they had urinated in public, with Lochte also vandalizing a petrol station and behaving aggressively towards the guards.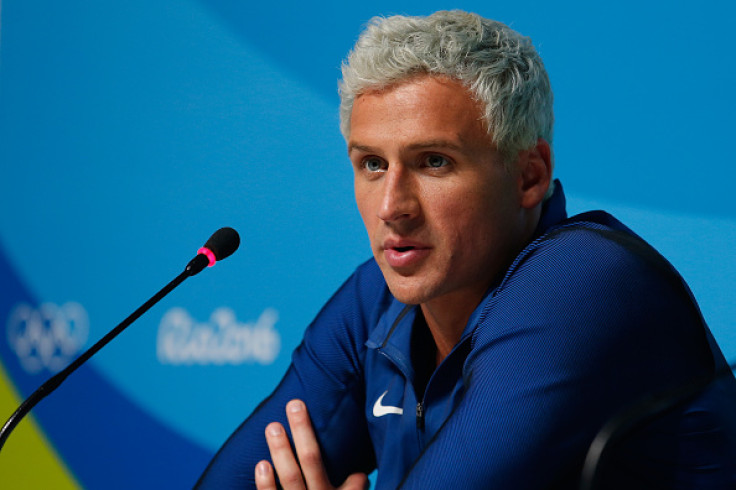 Speaking to NBC's Matt Lauer, Lochte admitted his guilt while also claiming that he was deeply embarrassed for himself, his family, USA, the fans and everyone watching.
"I don't know why (on not telling the whole truth). It was still hours after the incident happened. I was still intoxicated. I'm not making an excuse, I'm not doing that at all, and I shouldn't have said that. I over-exaggerated that part, and the gun was drawn but not at my forehead. It was towards my general direction as you can see in the surveillance video."
"And that's why I am taking full responsibility for it. Because I over-exaggerated that story. And if I never done that, we wouldn't be in this mess. None of this would have happened. And it was my immature behaviour. There's still more I want to accomplish in this sport. I'm going to move forward from this, learn from this and make sure this never happens again. I know what I did was wrong. And I know I learned my lesson. These kind of shenanigans will never happen again", Lochte added.
The 32-year-old who won gold in the men's 4X200m freestyle relay could be suspended by the American Olympic Committee and USA Swimming. There is currently no word on how long the suspension will be with the committee yet to take a decision on Lochte's future.