As black smoke billows from the Vatican for a second successive day, announcing that cardinals remain divided over who should be pope, the names of a small bunch of outsiders have begun to set tongues wagging in Saint Peter's Square.
After three ballots, no candidate has gained the 77 votes necessary to be anointed Pontiff - and speculation about a victory for one of the outsiders continues to mount.
"The more we wait, the better chance we have of having a surprise," said one of the worshippers who gathered in the Square to get close up to the Conclave.
Negotiations and votes take place behind the closed doors of the Sistine Chapel, and the oath of secrecy remains in force even after the Conclave adjourns for the day.
Before the start of the conclave, the favourite to succeed Benedict XVI was said to be Milan Archbishop Angelo Scola.
However as the hours pass without Cardinal Protodeacon Jean-Louis Tauran taking the central balcony of Saint Peter's basilica to pronounce the famous formula "Habemus Papam (We have a Pope)", Scola's odds are reportedly shrinking.
"If it is a short conclave and we see the white smoke quite quickly, then I suspect that it will mean that Cardinal Scola has been elected," Dr James Kelly of the Centre for Catholic Studies at Durham University told IBTimes UK.
Scola, 71, entered the conclave with a narrow margin over a handful of non-European candidates: Peter Turkson from Ghana, the Archbishop of New York Timothy Dolan, Sean Patrick O'Malley from Boston, Canada's Marc Ouellet and Brazil's Cardinal Odilo Scherer.
But now another group of runner-ups is reportedly catching up.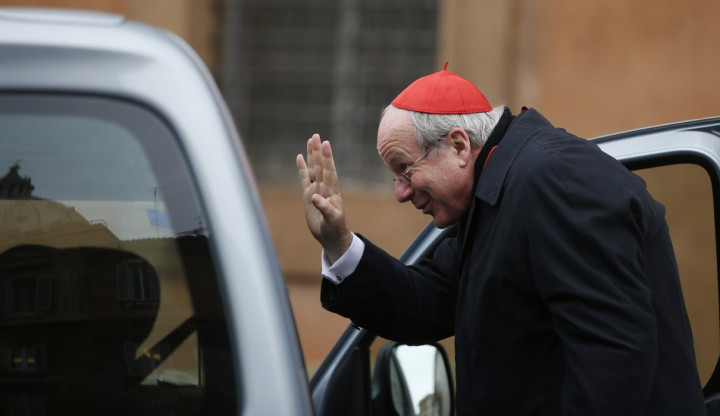 Cardinal Christoph Schoenborn
The son of a Bohemian count, Austrian Cardinal Christoph Schoenborn, 68, is a moderate conservative with a wide appeal.
He was appointed Archibishop of Vienna in 1995, following the resignation of his predecessor Hans Hermann Groër over child abuse allegations.
Since then, Schoenborn has shown low tolerance against sex abuse and could be the right choice to lead the Catholic Church away from its recent scandals.
His candidacy, however, suffers from his nationality, as electors may be reluctant to choose another German speaker as a successor to the outgoing pontiff, Joseph Ratzinger.
Among those opposing his election is his 92-year-old mother.
"The whole family is afraid that Christoph will be elected pope," Ms Schoenborn told Austrian newspaper Kleine Zeitung.
"It is over for me. [If he is elected] I will not see Christoph ever again because I no longer have the strength to travel to Rome."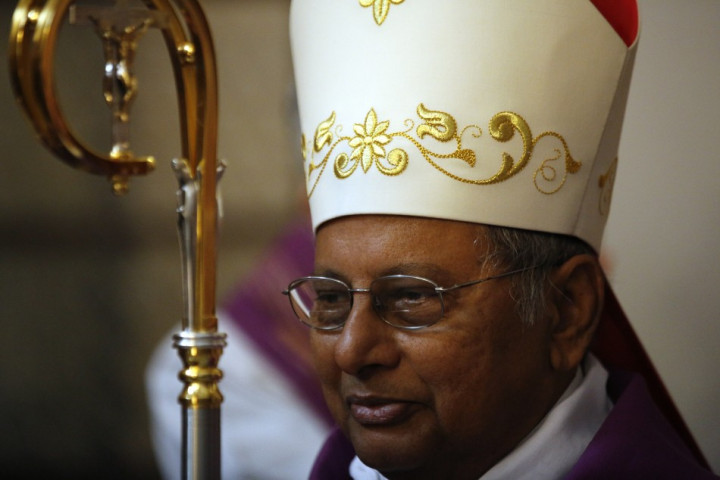 Cardinal Malcom Ranjith
Cardinal Malcom Ranjith from Sri Lanka was appointed Secretary of the Congregation for Divine Worship and the Discipline of the Sacraments by a freshly elected Benedict XVI in 2005, before returning to Colombo as Archbishop in 2009.
Believed to be one of Benedict's protégés, Ranjith, 65, is considered a strong conservative, even within the Roman Curia.
As the head of the Colombo diocese, he once famously decreed that Holy Communion should only be offered to those kneeling, and supported the celebration of Latin Mass.
Ranjith has also proven to be a gifted diplomat, as the Vatican sent him as envoy to South Asia to smooth the tense relations between the predominantly Muslim Indonesia and the breakaway, predominantly Catholic East Timor.
"He is a very balanced pastor, a shepherd," said Rev. Benedict Joseph, spokesman for the Colombo archdiocese. "He always tried to get closer to the people."
Although hailing from a small country, his candidacy denotes the rising influence of the developing world in Catholic Church affairs.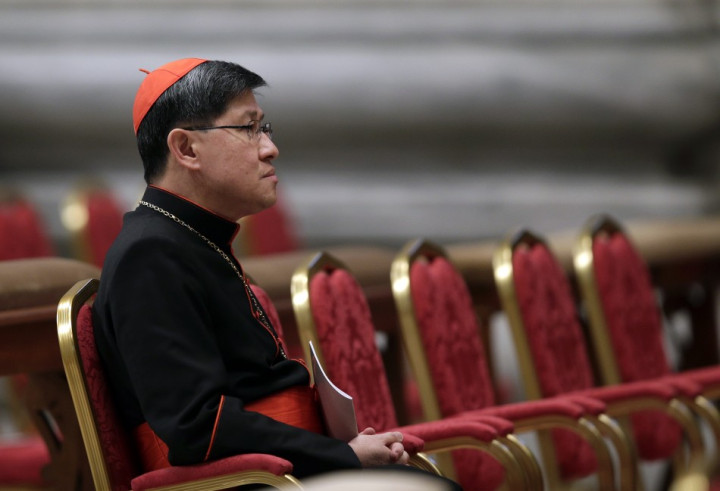 Cardinal Luis Antonio Tagle
At only 55 years of age, Cardinal Luis Antonio Tagle, from Manila in the Philippines, is one of the youngest candidates for the papal office.
Although his relative youth, and lack of experience, could be perceived as a weakness, Tagle is nevertheless Asia's most prominent Roman Catholic leader.
With a reputation for humility and compassion for the poor, Tagle is a strong and charismatic communicator and could be the right choice to revive an institution which is increasingly seen as old and out of touch with present times and challenges.
Tagle has a Facebook account, sings on stage, preaches on TV and is said to be able to get to people's hearth with his touching homily.
However he was only made cardinal in November 2012, and the Catholic Church is not famous for fast-tracking.
Moreover many believe that Latin American or African candidates will be preferred if papal electors look beyond Europe.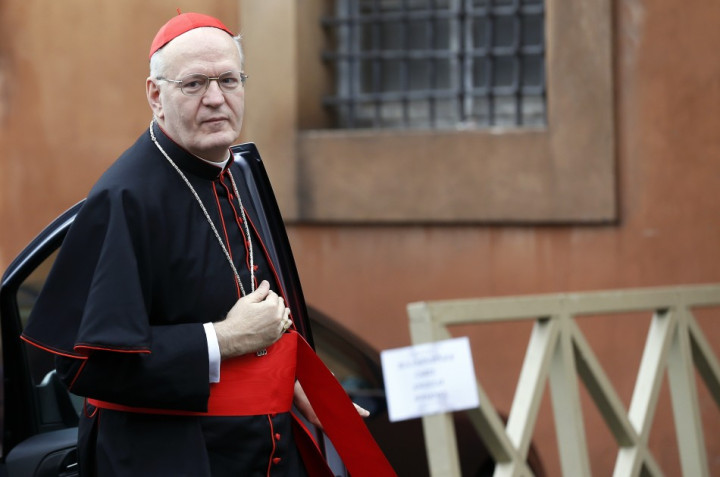 Cardinal Peter Erdo
The son of a deeply religious couple who defied communist repression in Hungary, Cardinal Peter Erdo, 60, is the Archbishop of Budapest and one of the strongest European candidates.
Continental cardinals elected him twice as president of the Council of the Bishops' Conferences of Europe, a post he currently holds, and many see him as a natural progression from Polish Pope John Paul II.
A distinguished university theologian and a canon law expert, as head of the European Bishops' conference Erdo worked to close ties between different congregations and religions.
He has organised biennial meetings with representatives of the African dioceses and enhanced cooperation with Orthodox Christians and Jews.
Erdo is fluent in seven languages, an undeniable advantage for a Pope.