Viktor Orban: The 'fascist' Hungarian prime minister at the centre of Europe's refugee crisis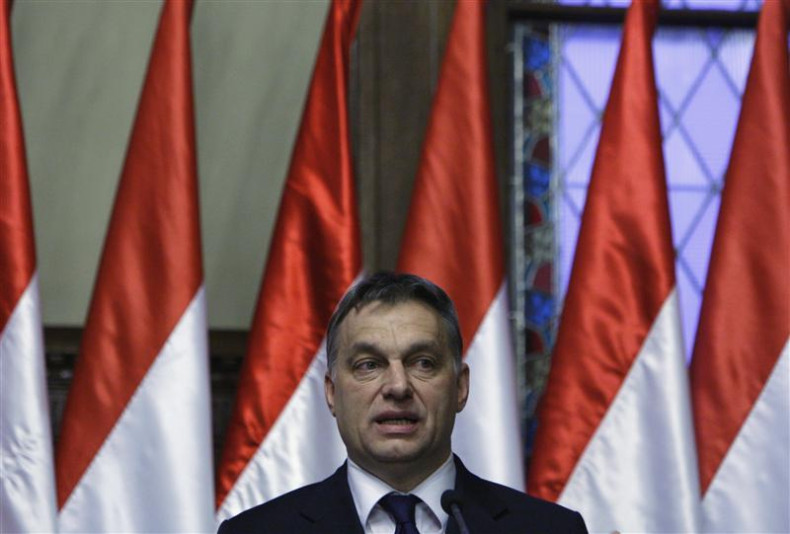 Not for the first time, Hungarian Prime Minister Viktor Orban is at the centre of a storm of controversy. On Thursday, 3 September the leader of the anti-immigration Fidesz party drew criticism for declaring the immigration crisis facing Europe a "German problem" as that is where those arriving in the EU "would like to go".
In Budapest, there has been a two day stand-off between police and thousands of refugees, with authorities refusing to let unregistered immigrants leave the country, and immigrants determined to reach Germany, where authorities have accepted tens of thousands of asylum applications.
EU President Donald Tusk on Thursday attacked Orban for declaring that Europe was being "overrun" by refugees who threatened to undermine Europe's Christian roots. "Referring to Christianity in a public debate on migration must mean in the first place the readiness to show solidarity and sacrifice," said Mr Tusk. Orban has drafted unemployed people to build a fence along the country's 108-mile border with Serbia to keep out immigrants.
In Hungary Orban is well known, and by some loved, for his anti-EU, anti-immigrant policies, and nationalist rhetoric. They claim he has strengthened the country's economy, and is a fearless defender of Hungarian sovereignty.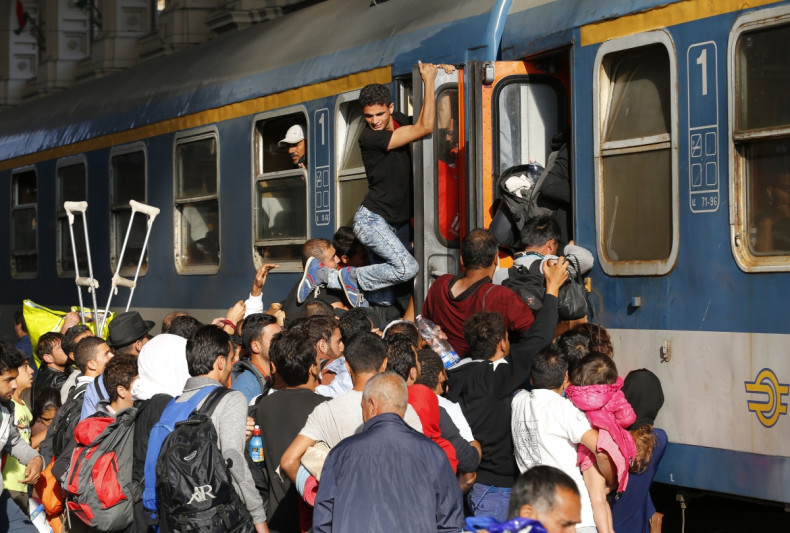 Detractors dub Orban a dictator – Viktator - a cynical opportunist who has built a political career on whipping up xenophobia while slowly stifling dissent. US Senator and former presidential candidate John McCain branded Orban a "neo-fascist dictator" in 2014, after Hungary sought closer ties with Vladimir Putin's authoritarian Russia.
Orban first came to public attention in 1989, when aged just 26 he made a speech against the Soviet military presence in Hungary. After the collapse of the Soviet Union, Orban studied the history of British liberal philosophy at Oxford University, and was regarded by some as the paradigm liberal moderniser when he re-entered Hungarian politics.
After taking leadership if Fidesz in 1993, Orban was elected prime minister in 1998, but despite economic growth and securing Nato membership under his leadership, the party fell from power amid a corruption scandal, and Orban spent the next eight years in opposition to the Socialists and Liberals. Orban's politics took a new direction, and in 2007 was the given the Economist's "politics of the gutter award", for his "cynical populism and mystifyingly authoritarian socialist-style policies".
Socialist infighting resulted in the re-election of Fidesz in alliance with the Christian Democrats in 2010, and back in power Orban has enacted a series of policies which opponents claim undermine Hungarian democracy. Reforms to the justice system and electoral system allegedly stifle opposition and independent oversight of government. In speeches Orban has advocated turning Hungary into an "illiberal democracy" on the model of Russia or China, and has criticised Western liberal states for failing to foresee or deal with the consequences of the 2008 financial crisis.
Most agree though that Orban is an opportunist and a populist, and with Fidesz losing support to the far-right Jobbik party in recent by-elections, Orban it seems is using the crisis sparked by the new influx of immigrants into Hungary to burnish his anti-immigrant, anti-EU credentials.