Austria and Hungary have clashed after Budapest announced that it would no longer take in asylum seekers sent to it by other EU states.
Responding to the Hungarian government's announcement of 23 June, Austrian Interior Minister Johanna Mikl-Leitner told Austria's ORF radio station: "Hungary's decision is completely unacceptable for us. We do not rule out border controls as a last resort."
Hungarian Prime Minister Viktor Orban, who has a rough relationship with the EU - European Commission president Jean-Claude Juncker once "jokingly" described him as a "dictator" – said Budapest was temporarily suspending accepting such transfers back because it was overwhelmed by migrants. More than 60,000 have crossed into the country from outside the EU since the start of 2015.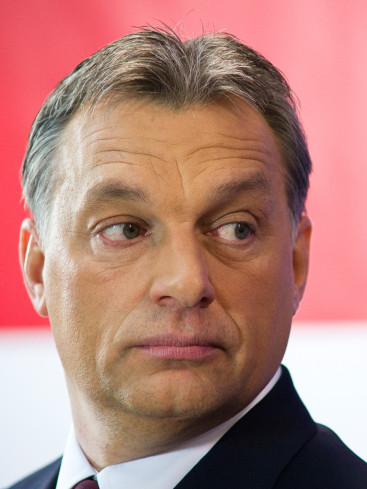 If Austria does re-introduce border controls, there would be passport checks on the Austrian-Hungarian border, which ended with the Schengen agreement nearly 10 years ago.
In Berlin, the head of the Europe department in the Foreign Ministry summoned Hungary's ambassador.
The Germans said "that despite the burdens to which Hungary also sees itself exposed in the refugee crisis, responsibilities in the joint European asylum system cannot be unilaterally questioned".
However, Reuters reported that Hungarian Foreign Minister Peter Szijjarto said Austria and other EU states were planning to send back to his country illegal immigrants who should instead be sent to Greece.
"We do not agree with this," he told reporters.
And Hungarian EU ambassador Peter Gyorkos said: "What happened... is that our government said 'I cannot do more'. It's not a suspension, it's simply a request to show solidarity with us for a limited period of time."