Gold Insists On Zero Tolerance Policy Over Racial Chants
David Gold says West Ham are looking into chants from Sunday, and won't tolerate any racist fans
David Gold has insisted that West Ham will punish any fans found guilty of using racist abuse during matches, as the FA continue to investigate accusations that the club's fans sang ant-Semitic chants against Tottenham.
Two West Ham fans have been arrested, with one being a season ticket holder, and they've accepted police cautions for their actions on Sunday, where some supporters were believed to have used the Hitler salute against Spurs fans.
One of the most baffling things about the chants is that Gold, who owns the club, is himself Jewish, and West Ham midfielder Yossi Benayoun is also Jewish.
And Gold insisted that while it is only a small minority of fans hurling the vile abuse, it won't be tolerated on any level.
"We have a clear stance towards any kind of discriminatory behaviour - it will not be tolerated," he told the BBC. "David [Sullivan] and I are leading an investigation from the top of the club to establish exactly what happened at White Hart Lane on Sunday.
"If we can identify any individuals that have acted inappropriately they will be sought out and banned by the club as part of our zero tolerance policy.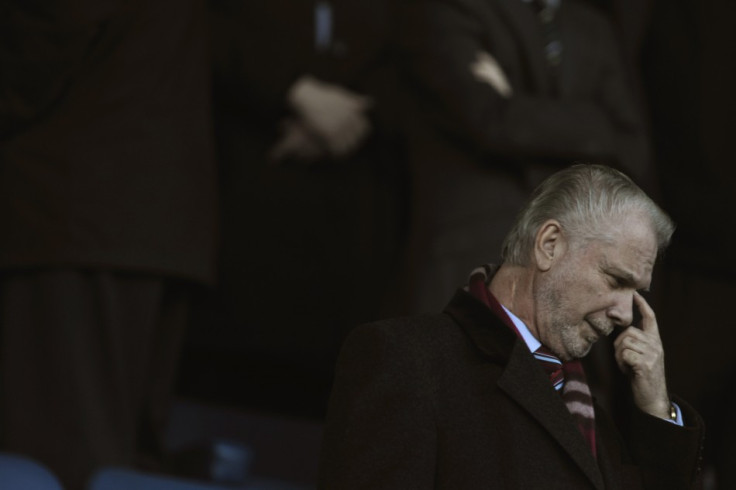 "At the same time we must remember that West Ham United has some of the best fans in the land and we must not let the tens of thousands of supporters that follow our club over land and sea in exactly the right way be overlooked."
Gold insisted that the fans only make up a very small percentage of those who watch the club play, insisting that his own standing at West Ham showed their openness to diversity.
"Like many of the people around me in the directors' box at White Hart Lane I didn't hear or see any of the reported inappropriate behaviour during Sunday's game with Tottenham," he explained. "If I had, then I'm sure I would have been mortified.
"As a board we genuinely believe we have some of the best supporters in the country and we will not let a minority of fans, no matter how small, affect the reputation of our great club.
"We are a club that promotes tolerance and inclusion of people from all backgrounds, race and religion. Just a quick look around our boardroom table would tell you that."
Benayoun also tweeted his disgust at the chants on Twitter, writing: "I have a great relationship with the West Ham United supporters, from my first spell at the club and again now I am back on loan here.
"This why I was very disappointed to hear some of the songs yesterday and it was embarrassing."
© Copyright IBTimes 2023. All rights reserved.