The Cage organisation has sparked outrage by alleging that harassment by UK security services resulted in the radicalisation of Mohammed Emwazi, the masked executioner known as Jihadi John who beheaded five Western hostages in a series of horrific propaganda videos by Islamic State (Isis).
The group was founded by former Guantanamo Bay detainee Moazzam Begg and on its websites declares itself an "Independent advocacy organisation working to empower communities impacted by the War on Terror".
Cage director Asim Qureshi described Emwazi as a "beautiful young man" and said "it's hard to imagine his trajectory but it's not one that's unfamiliar with us".
But critics allege Cage is an extremist organisation that promotes a radical Islamist narrative.
Footage has emerged of Qureshi allegedly speaking in 2006 at a London rally of Hizb ut-Tahrir, an Islamist organisation that has called for the establishment of a global caliphate.
"When we see the example of our brothers and sisters fighting in Chechnya, Iraq, Palestine, Kashmir, Afghanistan, then we know where the example lies.
"When we see Hezbollah defeating the armies of Israel, we know what the solution is and where the victory lies. We know it is incumbent upon all of us to support the jihad of our brothers and sisters in these countries when they are facing the oppression of the West."
Anti-radicalisation organisation the Quilliam Foundation questioned whether the organisation could have done more to prevent Emwazi travelling to Syria.
"They seem to have had a relationship with him for three years - since before he went to Syria - and I simply don't believe that nothing could have been done in that process to stop him," chief political liaison officer Jonathan Russell told the Evening Standard.
"It's very, very important to uphold human rights in counter-extremism work, but for an organisation like Cage to focus entirely on grievances and allow those to be extrapolated in a radicalisation process is surely part of the problem and not part of the solution."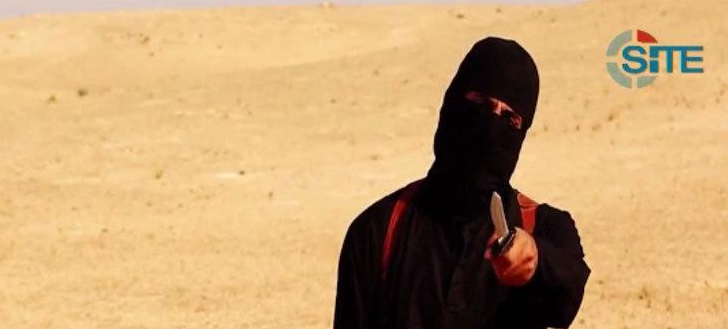 In a 2014 Telegraph article, Douglas Murray and Robin Simcox of the Henry Jackson Society branded Cage a pro-terrorist organisation.
As well as defending the rights of alleged terrorists who have been held without charge in Guantanamo Bay, it has also defended convicted terrorists including Aafia Siddiqui, jailed for 86 years for attempting to murder US officials in Afghanistan, Djamel Beghal, convicted in 2005 for plotting to blow up the US embassy in Paris, and Nizar Trabelsi, convicted in Belgium of being part of a plot to blow up a military base where US soldiers were stationed.
Begg, who was released from Guantanamo Bay in 2005 after being held there for three years, has campaigned not just for remaining inmates but to help those released find homes in other European countries, as they are often barred entry by their place of birth.
Cage has been asked to comment.