Li Ka-shing's meteoric rise from a mainland Chinese migrant to Hong Kong's richest man is nothing short of astounding. His business prowess and eye for lucrative investment opportunities earned him the title of "Superman" by his native admirers.
Li has built a prolific global empire over the past five decades that was fuelled by the advent of globalisation. Garbed in a sober-coloured business suit with a conservative tie and an inexpensive watch, he champions the traditions of a typical business tycoon.
At a glance
• Full Name: Sir Li Ka-shing
• Education: High school dropout
• Age: 88
• Marital Status: Widowed
• Net Worth: £24.6bn ($31.6bn)
• Sons: Richard Li and Victor Li, with Richard set to inherit the empire
• Listed on Forbes as the 19th richest man in the world
• The Bloomberg Billionaire Index places him at 24, above investor George Soros and Microsoft CEO Steve Balmer
• His Horizon Ventures subsidiary financed successful startups such as Facebook, Airbnb, Skype, Spotify, and Siri
• Once paid ransom for kidnap of son Victor in 1996
• Famed for living in the same Hong Kong residence for 30 years and wearing a $50 watch
Humble beginnings
Li and his family fled from mainland China to Hong Kong during the Sino-Japanese war. A short while after arriving in Hong Kong, his father contracted tuberculosis and died.
Consequently, Li quit school and started working as an apprentice at a watch strap factory at the age of 12.
However, the despondent immigrant remained determined and diligent, working up to 16 hours a day without taking the weekend off. His business acumen was developed at an early stage, as he sold the largest number of plastic belts and watchbands to retailers among his peers, culminating in his promotion to the company's general manager at the age of 20.
Flower power
In 1950, at 22 years of age, Li sowed the seeds for his global empire by producing plastic combs and soapboxes in a rented factory. Eight years later, he purchased a factory and an apartment. Apart from manufacturing and selling plastic flowers, he also diversified into real estate, which eventually became the focus of his business ventures.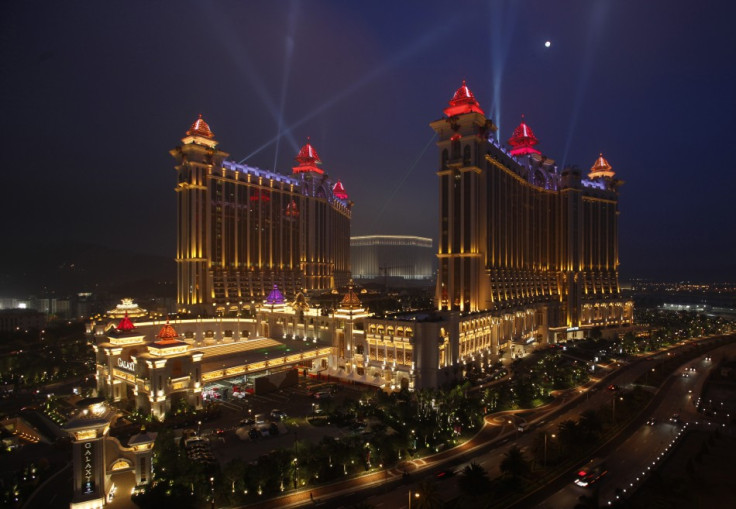 In 1972, Li's real estate venture Cheung Kong Holdings was listed on the Hong Kong Stock Exchange. "Cheung Kong" is Cantonese for "tributaries", and the moniker is a fitting reflection of the veteran's sharp networking acumen.
The strategies he employed in the real estate sector greatly contributed to Li's success. His usual policy was to form a joint venture with a landowner, promising the individual a higher profit share than a direct sale of the land alone. In this manner, Li avoided purchasing the land in advance, a tradition which 60% of real estate ventures on the island had operated. The remainder of the capital was raised by selling apartments prior to them being built, and collecting the down payment in advance.
Overthrowing the 'hongs'
During the 1970s, Hutchison Whampoa, a trading powerhouse established by the British elite almost a century ago, faced troubled waters. The company had a deep rooted history in the island nation and was the embodiment of British colonial interests.
Li had purchased a 22% stake in the firm from HSBC, making him the first Chinese person to own a hong. The business community was left shaken, as the acquisition marked a turning point in the Hong Kong economy. Ethnically Chinese islanders were now becoming masters of their own destiny, no longer bound by the shackles of a tightly guarded colonial legacy.
Cheung Kong holdings and Hutchinson Whampoa were the two fronts from where Li pursued his business ventures. His five core business activities comprise of real estate, shipping, retail, telecommunications and energy. The breadth of these ventures encompasses North America, Europe, Asia, and Australia.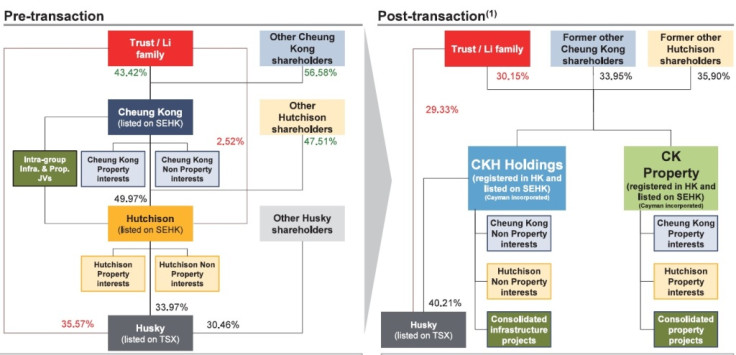 Legacy
In 2015, the 88-year-old undertook a massive consolidation of his vested interests. Cheung Kong and Hutchison Whampoa merged into CK Hutchison Holdings. The decision was taken with a view to increasing transparency, efficiency and shareholder value.
Li has proved himself to be a pioneering figure at a time when globalisation was in its conceptual stage. He was able to exploit the most promising opportunities and ride the coattails of an increasingly inter-connected world.
The tycoon may arguably be one of the last remaining old guard of billionaires whose fortunes were gained from real estate ventures. Billionaire lists featured in publications such as Forbes are now dominated by the likes of Mark Zuckerberg and Jeff Bezos, who hail from a technology background. Nonetheless, Li's inclusion in prominent rich lists is always flanked by Alibaba's Jack Ma and Baidu's Jianlin Wang.
Recent measures
Despite earning the "Superman" title from inspired fellow Hong Kong residents, their perception of the billionaire is not always positive. Li was critical to the Occupy Central movement, but also advocated a more productive forum for discussing the issue.
The tycoon has exhibited a frank but diplomatic sentiment with Beijing. In 2015, he hoped for the universal suffrage bill to pass, saying that its failure would be the biggest threat to the Hong Kong government. Despite the sentiment, he expressed a positive outlook for the island city.
Perhaps cognizant of globalisation being a key contributor to his success, Li was a strong proponent of the "remain" camp during the Brexit referendum.