You couldn't make up the case of one 'Sergei W' – the 28-year-old charged with bombing the team bus of football club Borussia Dortmund on 11 April – for a Hollywood movie.
Or if you did, you wouldn't script the scheme in a manner as daft as Sergei allegedly conjured for his enterprise of greed using 'put options'. Truth be told, Hollywood actually got there way ahead of Sergei.
In the 2009 crime caper The Taking of Pelham 123, a rehash of the 70s classic, a character called Ryder– portrayed by John Travolta – triggers a "terrorist enterprise" by hijacking a New York City Subway train.
He then uses the ensuing market turmoil to benefit from put options in favour of a rise in the gold price, on bullish sentiment for the safe-haven yellow metal you go to fearing risk on the horizon, such as a terror attack.
Of course, it goes without saying that this was a horrendous incident that had the potential to cause multiple deaths. Thankfully, the casualties were limited to two people including defender Marc Bartra, who suffered a fracture to the radial bone in his arm. He is still recovering from his injuries.
But what exactly are put options? In simple terms, a put option on any asset class, including shares, is a contract allowing an investor to sell the asset at an agreed price in a specified time frame. So if the market price of that asset falls, the person holding the contract can then buy the asset more cheaply and sell it, or exercise the option at a higher price to whoever sold the contract, and pocket the gain.
In the case of the 2009 movie plot, Ryder was betting on higher gold prices – i.e. should the value of gold rise above his strike price before his option expired, he'd make a profit.
In the alleged daft 2017 version, Sergei W was after the opposite differential – triggering an event presented as an Islamic terror outrage that would impact Borussia Dortmund's share price negatively. He bet on its decline and would theoretically pocket a substantial gain by exercising at a higher price.
So on 11 April, Sergei set the events in motion, checking in to the team's L'Arrivée hotel in Dortmund. Prosecutors allege the suspect took out 15,000 put options on Borussia Dortmund shares – reportedly priced at €78,000 (£65,000; $83,600) – betting that they would drop sharply.
He then set about engineering the circumstances to bring that about by conjuring up a phoney terrorist attack ahead of Dortmund's Champion's League match with Monaco. Prosecutors say three explosive devices packed with metal pins were hidden in a hedge and set off as the bus passed, with Sergei overlooking from a room on the top floor, where he had moved to later in the day.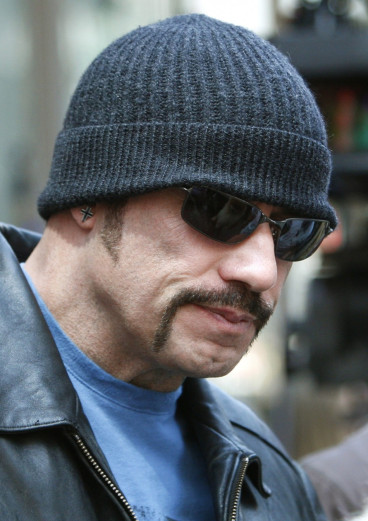 It created panic on the ground and newsflashes all around the globe. Two people needed medical attention following the explosion. One officer was treated for shock and Bartra had to undergo surgery following injuries sustained in the blast.
To enhance the impact on market sentiment and quite possibly to cover his tracks, prosecutors say Sergei hid letters at the scene in an attempt to trick people into thinking there was an Islamist motive. In the ensuing chaos, the football game was postponed for 24 hours.
Unfortunately for Sergei, and fortunately for the rest of the world, the plan unravelled pretty much that evening, despite the erroneous arrest of an Iraqi refugee subsequently released from custody by German police.
The put option also went kaput. Ryder's "reel" life did not mirror's Sergei's real life. The event was before an evening kick-off, and by the time trading resumed in Frankfurt the next morning the investigation had moved on and initial panic had subsided.
Dortmund's stock fell from €5.738 to a low of €5.421 in the immediate aftermath, according to Bloomberg data, and then recovered. That was hardly the intention of Sergei's punt.
The more prosecutors probed, the more bizarre it appeared. Finally, in the small hours of Friday (21 April), Sergei was arrested by Germany's GSG 9 elite police unit near Tübingen in Baden-Wuerttemberg.
At least when Ryder's terrorist enterprise ends in The Taking of Pelham 123, he has momentary fictional gains to enjoy before the good guy – Walter Garber (Denzel Washington) – wins. In Sergei's case, his alleged misadventure has so far seen him being charged with attempted murder, setting off explosions and causing serious physical injury.
Furthermore, when you take out a put option, the small print always flags up the risks of the contract and urges the investor to consider the time frame and weigh up any circumstances. As events would unfold, Dortmund's eventual elimination from the Champions League a day later ensured similar and more lasting share price declines for the club, currently at €5.55-levels.
If convicted, Sergei will have plenty time in prison to think about how his put option could well have worked and yielded gains, albeit modest, without the need of a phoney terror plot.
---
Gaurav Sharma is the Business Editor of IBTimes UK. He has been a financial journalist for over 15 years, with a core specialisation in macroeconomics and commodities. Follow Gaurav on Twitter.
---