The Donald Trump campaign is claiming hacked emails posted by WikiLeaks show Hillary Clinton's campaign was in "collusion" with the US Department of Justice (DOJ).
Republicans believe that the email is evidence that the criminal investigation into Clinton's private email set-up was influenced by the Democrat's presidential campaign.
The email — written by Clinton spokesman Brian Fallon and dated 19 May, 2015 — shows him updating fellow high-level campaign aides on upcoming action in a Freedom of Information Act lawsuit by Vice News reporter Jason Leopold, CNN reported.
The case resulted in thousands of Clinton's emails being released publicly.
"DOJ folks inform me there is a status hearing in this case this morning, so we could have a window into the judge's thinking about this proposed production schedule as quickly as today," wrote Fallon, who is a former Justice Department spokesman.
The email was sent two months before the FBI launched a criminal investigation into the handling of classified information found on Clinton's server, POLITICO noted.
That did not stop the Trump campaign from claiming "collusion" between the campaign and DOJ.
Trump adviser Jason Miller levied the accusations against Fallon and Clinton's campaign on Tuesday (11 October) as the GOP nominee faces his own set of scandals.
"Today's report that Clinton's campaign was in communication with the Obama Department of Justice on the email investigation shows a level of collusion which calls into question the entire investigation into her private server," Miller said in a statement.
Miller continued: "The Department of Justice must release all communications with the Clinton campaign and her allies as soon as possible in order to definitively prove their investigation was completely above board."
Trump followed up with comments of his own on Twitter. "I hope people are looking at the disgraceful behaviour of Hillary Clinton as exposed by WikiLeaks. She is unfit to run," he wrote.
Politico reported that the Fallon email does not specify who at the DOJ shared the information but FOIA cases are handled by lawyers in the Civil Division. The FBI investigation, which was launched in July 2015, was run by the DOJ's National Security Division.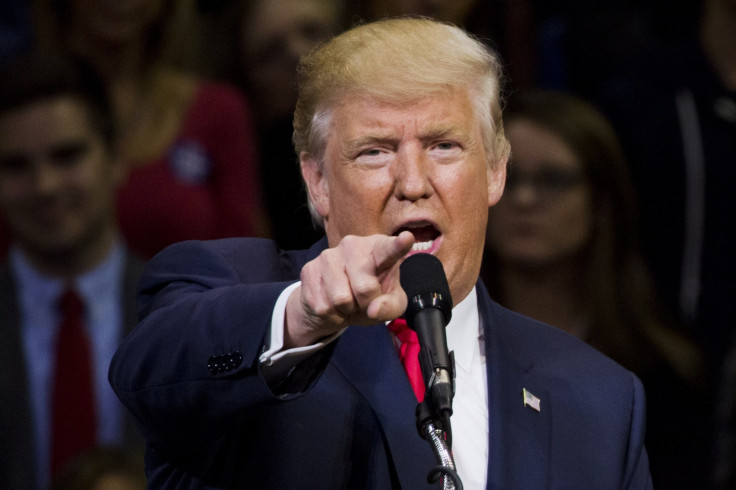 The email in question was released as part of the third batch of emails allegedly hacked from Clinton's campaign chairman, John Podesta, before being posted by WikiLeaks.
However, the emails have not been formally verified by the Clinton campaign, reported CNN. The first batch of emails were released on Friday (7 October) and appeared to comprise excerpts from transcripts of speeches Clinton gave to Wall Street.
Former Obama administration DOJ spokesman, Matthew Miller, dismissed the report, noted Politico. "Lame. A status hearing is publicly available information. Nothing confidential or secret here," he tweeted.
Meanwhile, White House Press Secretary Josh Earnest refused to comment directly on "stolen emails of a private citizen". He noted, "I will say in general is both the attorney general and the FBI director have made clear the investigation of Secretary Clinton's use of a private email server was conducted without regard to partisan politics."