Wikileaks has released more than 2,000 emails it claims are from Hillary Clinton's campaign chairman John Podesta.
The leaked emails appear to show the Clinton campaign was concerned that comments she made during paid-for appearances at Wall Street firms would become public and be used against her.

Clinton has previously been asked during debates whether or not she will release the full transcripts of her paid-for speeches, and has thus far managed to avoid doing so despite former rival Bernie Sanders suggesting this proved she was too cozy with the banks.
And the newly-released emails appear to show her campaign team saw several statements she made during such speeches as problematic, referring to them as "flags".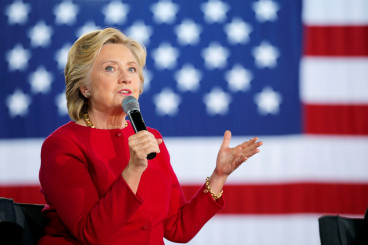 One email allegedly from the research director for Clinton's campaign, Tony Carrk, reads: "Attached are the flags from HRC's paid speeches we have from HWA. I put some highlights below. There is a lot of policy positions that we should give an extra scrub with Policy."
The topics include headings such as: "Clinton admits she is out of touch", "Clinton remarks are pro-Keystone and pro-trade", and "Clinton talks about holding Wall Street accountable only for political reasons".
Wikileaks, founded by Julian Assange, promised on 4 October to release thousands of new documents over the coming weeks; with some accusing Assange of trolling them when he failed to released anything earlier this week.
"We hope to be publishing every week for the next 10 weeks, we have on schedule, all the US election-related documents to come out before November 8," Assange said in a statement on 4 October. "Our upcoming series includes significant material on war, arms, oil, Google, the US elections and myself."
Assange also said he had been falsely accused of disliking Clinton and was releasing emails on a variety of subjects.
"There has been a misquoting of me and Wikileaks publications ... (that suggest) we intend to harm Hillary Clinton or I intend to harm Hillary Clinton or that I don't like Hillary Clinton. All those are false," he said.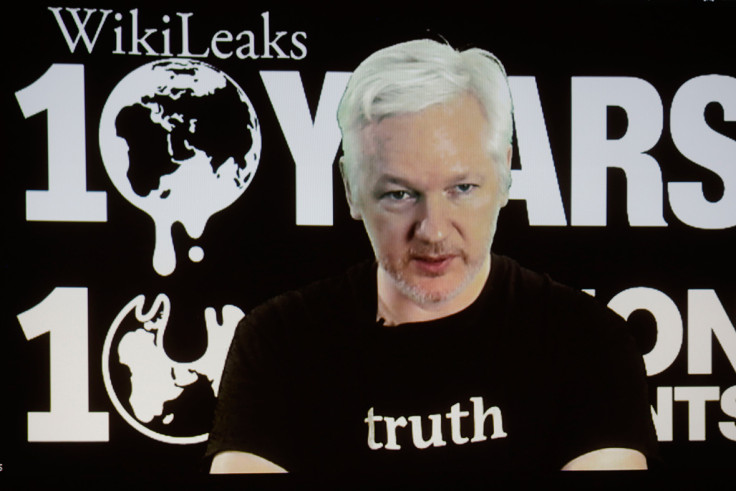 "The material that WikiLeaks is going to publish before the end of the year is of a very significant moment in different directions, affecting three powerful organisations in three different states as well as the information previously referred to about the US election process."
The Clinton campaign responded to Trump's view that the five men convicted and later exonerated on DNA evidence in the Central Park Jogger case were still guilty. Hillary for America Senior Policy Advisor Maya Harris released the following statement:
"The facts here are clear: These men were exonerated. Another man has admitted to committing the crime, as proven by DNA evidence. Trump rushed to judgment on the case, has refused to admit he is wrong and continues to peddle yet another racist lie, a pattern for him and a clear reason why he is unfit to be president."