WikiLeaks reveals excerpts of Hillary Clinton's paid speeches to private banks
Presidential candidate said she is "far removed" from the struggles of the middle class.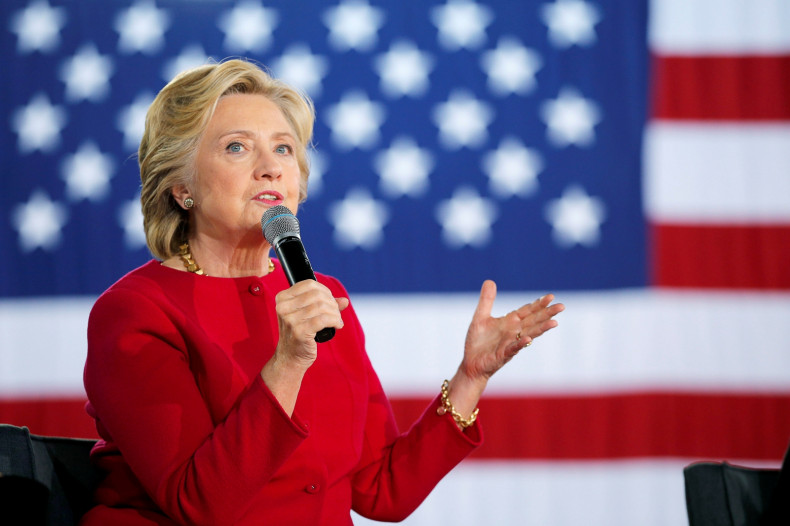 Excerpts of Hillary Clinton's speeches to private bankers such as Goldman Sachs and Morgan Stanley have been apparently leaked by WikiLeaks. The transparency group headed by Julian Assange released more than 2,600 emails from Clinton campaign chairman John Podesta on Friday (7 October).
Clinton's speeches, which have been a major point of contention during the Democratic primary, show the presidential candidate's outlook on a variety of issues not disclosed in public.
The revelations can be found in emails from Tony Carrk, the research director of the Clinton Campaign, made to Podesta, where he highlights the most potentially damaging quotes.
These include how Clinton is "far removed" from the struggles of the middle class, how she has a public and a private position towards policy and how she suggests she would only hold Wall Street accountable for political reasons.
Clinton also contradicts positions she has taken publicly, telling a Brazilian bank, "My dream is a hemispheric common market, with open trade and open borders," despite stating she would oppose the 12-nation Trans-Pacific Partnership and that she would "top any trade deal that kills jobs or holds down wages".
The authenticity of the documents has not been confirmed or denied by Clinton's campaign. However, the releases are likely to put severe pressure on Clinton from both her Republican opponent Donald Trump, who has played up her connections to Wall Street, as well as grass roots Democratic voters who backed Bernie Sanders in the Democratic primary now being asked to support the party's candidate.
Sanders repeatedly pressed Clinton to release transcripts to the speeches and similar demands were made by the New York Times.
In a February editorial, the paper said: "Public interest in these speeches is legitimate, and it is the public — not the candidate — who decides how much disclosure is enough.
"By stonewalling on these transcripts Clinton plays into the hands of those who say she's not trustworthy and makes her own rules.
"Most important, she is damaging her credibility among Democrats who are begging her to show them that she'd run an accountable and transparent White House."
The reason for that resistance is now apparent and Clinton has yet to publicly respond to the content of the emails.
In a series of tweets, however, Podesta said he was "not happy about being hacked by the Russians in their quest to throw the election to Donald Trump."
It follows on from Friday's accusation by the US Government that Russia was responsible for the hacks of the Democratic National Committee in an attempt to interfere with the integrity of American elections.