Great Britain Facing New Era of Winter Olympic Success
IBTimes UK meets the four girls seeking to capitalise on Olympic fever at Sochi 2014
The 2012 Great British sporting summer, courtesy of the London Olympic and Paralympic Games, transformed relative unknown athletes into household names overnight.
Rather than being simple spectators, the general public were thrust into the saddle to experience Victoria Pendleton's emotional heartbreak, at the cox to breathe in every vapor of Greg Searle's valiant return and caught every wave of Ellie Simmonds' triumphant victories.
It is exposure, limelight and emotional attachment that Britain's Winter Olympic hopefuls can only dream of as they prepare for the ride of their lives towards Sochi 2014.
The contrast between the summer and winter athletes doesn't stop there. While London 2012 hopefuls benefited from in excess of £300m worth of UK Sport funding, snowsport athletes, who represent one of seven disciplines still subsidised by the organisation, will see barely 2% of that figure in their final 15 months of preparations.
Previous success and medal potential dictates the size of the funds available, but while GB haven't won an Olympic or Paralympic medal in summer events like fencing in 20 years, the sport continues to receive five times the amount of funding that snowsports' enjoy, which has contributed 11 of the 21 medals won by GB in the winter movement; albeit all in the Paralympics.
Further embarrassment comes when you look at participation rates for the year to April 2012, which sees snowsports outperforming established Olympics sports such as sailing and rowing as well as fencing.
British Ski Cross champion Pam Thorburn says despite the financial restrictions, sparking awareness is the greatest hurdle snowsport athletes face.
"One of the big differences is that, aside from the money fact, the public don't really know about their winter athletes they don't really believe we've got anyone whose there who is capable of doing anything," she told IBTimes UK.
"They don't think there is anyone capable of winning anything or performing on the world stage whereas that's not the case.
"It's almost about getting it out there that there are people, and we do have some chances. They both go together, it's a bit of a catch 22 you need the money to get to the results.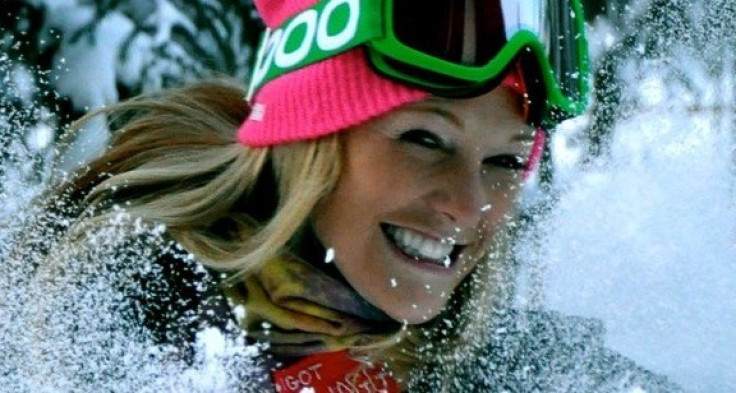 "It is frustrating but in a way I can understand it, I can understand why companies aren't pouring money into something when they haven't had any results.
"It's about speaking to people and getting them to have that sort of belief that there are people and we can do something and it's even just like little steps."
The collapse of Snowsport GB prior to the Vancouver Olympics in 2010 has since forced many athletes to be self sufficient in their attempts to succeed. Sponsorship and regular private donations are crucial in keeping alive each athlete's hopes of glory at Sochi 2014.
Kelly Gallagher and Charlotte Evans, Britain's first ever International Paralympic Committee World Championship medalists, both believe improving perceptions of the sport and fusing the lucrative ski-holiday industry, which saw over one million people in the United Kingdom invest in the market during the 2011/12 season, and the competitive side is crucial for the sports' legacy.
Gallagher, Northern Ireland's first ever Winter Paralympic competitor, said: "I think there is a perception that because skiing is so much fun that what we're doing isn't even training.
"You're panicking about how much money you've got and all the logistics of getting yourself on the snow and things.
"And when you get on the snow you're like this is amazing but the perception at home is that you're going on a six-month holiday and you come back with medals.
"There's so many people that love Winter Olympic sports, they're interested in skiing and they may go on holiday every year but they still don't get that link.
"If we can link the two of them up that there isn't a disconnection anymore between the winter sports industry and the winter sport athletes, it could be something that we could work with. Whereas at the moment it's like that we're not a skiing nation, but we are a skiing nation!"
Evans added: "Before I started with the disabled team I didn't know anything about how it worked, how the skis worked and how someone who is visually impaired skis behind another; I didn't know anything.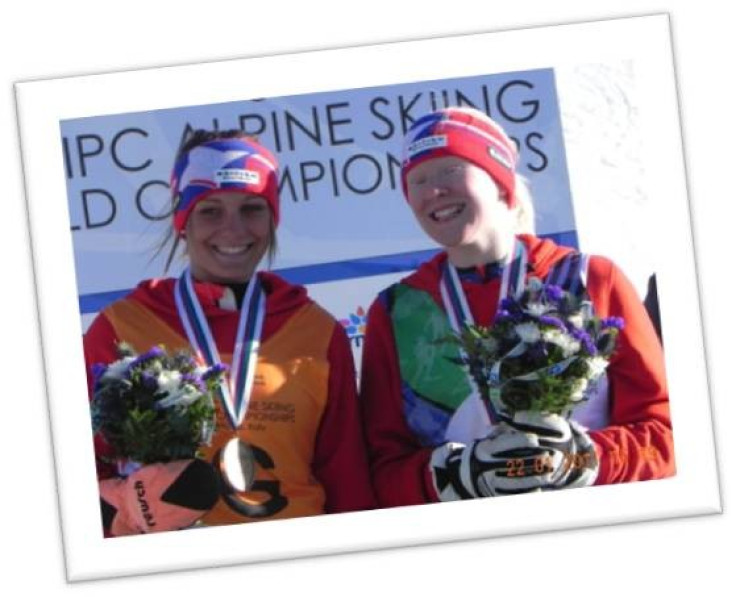 "When you're in it you learn a lot but no-one else knows unless you try and broadcast it and you try and help people understand about it so on my behalf it's about making people more aware of it."
While the Sir Chris Hoy's and Jessica Ennis' of this world enjoy the financial and emotional support of devoted governing bodies, the same can't be said for those winter athletes who are constantly counting every penny, and risking life and limb every time they compete.
British No.1 moguls skier Ellie Koyander is under no illusions of the sacrifices required.
"For me I go upside down, I do back flips so that's pretty wild and wacky to be upside down on skis but obviously it's an extreme sport mogul skiing and there are a lot of injuries in it but that's never been something to hold me back," the 21 year old said.
"If you get injured you get injured and it does happen but it's an extreme sport and we just love it and you're passionate about what you do."
Along with the freestylers including Zoe Gillings, Jenny Jones and James Woods, Britain will travel to Sochi with their strongest ever team at a Winter Olympics, hoping to secure a maiden medal on the snow.
The success of Shelly Rudman and Amy Williams, Britain's first individual Winter Olympic gold medalist in 30 years, in the women's bob skeleton, paved the way for increased funding in the sport, but will the highly fancied quartet on the snow feel the pressure of expectation come Sochi? Not one bit according to Evans.
"You're so set on your goals of what you want to achieve yourself that you don't think you even spend time thinking of the public and what if they don't see me well and anything like that," the guide for Gallagher said. "We want to reach our goals and hopefully it will come across well no mater how the result happens."
"I don't think we think about the pressure," Thorburn added. "We're used to competing and on the day we're all mentality focused and feel like we've trained enough that on the day it's just another race.
"We've never been in such a good position, we have more athletes competing at that level than we ever had before that can only be a good thing."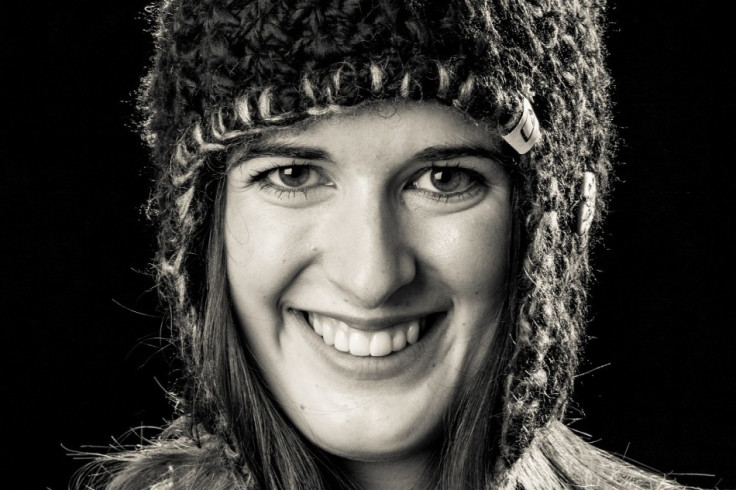 With the excitement surrounding a home Olympics, the financial restraints and the perception of snowsports, the girls would be forgiven for having an envious, even jealous attitude towards their summer counterparts. On the contrary, they can't help but be inspired.
"I think seeing that makes it look achievable," Gallagher admitted. "The massive targets that you put on yourself, they're achievable targets it's not just a dream and it's inspirational.
"When they do it you're thinking well maybe I can do it too and it feeds back into your own self-belief. I guess that is what is inspirational about watching athletes from your own country.
Thorburn added: "I think it's been such a success story, the London Olympics. It's so inspirational for us to see other people, British people doing it.
"Not such much envious it's just like I really want to. I like that the more famous people now are the athletes instead of like all these reality people."
The final word goes to Koyander. One of those fortunate enough to compete in Vancouver and then carry the Olympic torch through Burton-on-Trent in her home county of Derbyshire in the summer, the youngster is hoping GB's winter athletes can keep the flame alive in time for Sochi.
"To see the numbers of people that would come out to a support us in the streets carrying the torch and hopefully we can keep that flame alive for people and keep them inspired.
"The next Olympics is not Rio, yes it's the next Summer Olympics but the next Olympics for winter is Sochi and we're ready in 2014."
Pam Thorburn, Ellie Koyander and Kelly Gallagher and Charlotte Evans are at the Ski and Snowboard Show with The Ladies Ski Club taking place at Earls Court 2 this weekend. For information at the show go to http://www.skiandsnowboard.co.uk/
The quartet are members of the Ladies' Ski Club which promotes ski racing and good fellowship among British female skiers and encourages friendship between the skiing nations. It is active both on and off the snow.
© Copyright IBTimes 2023. All rights reserved.