"There's strength in numbers," says Wing-Sum Wong as she prepares to do pull-ups in a male-dominated climbing gym.
Wong is president of the London Ladies Climb, a female-only climbing club, originally set up to help women find climbing partners.
It has grown into a fun and supportive group to encourage women to start climbing in a traditionally male-dominated area.
"Friendship, laughter, climbing with people a similar size to you - there's a strong community aspect," Wong says.
She is hoping for a better understanding of equality between male and female climbers: the 34-year-old frequently finds herself as the only woman in the training area.
"Quite often I will come into the training area and train and I get told 'Oh, you're really strong' and that's great, it's a compliment, but at the same time it's almost like it's not expected of me to be strong," Wong says.
"It's an unconscious bias that people have adopted through being part of a society [where there's] the expectation that women aren't strong and they're very surprised when a woman is strong," she adds.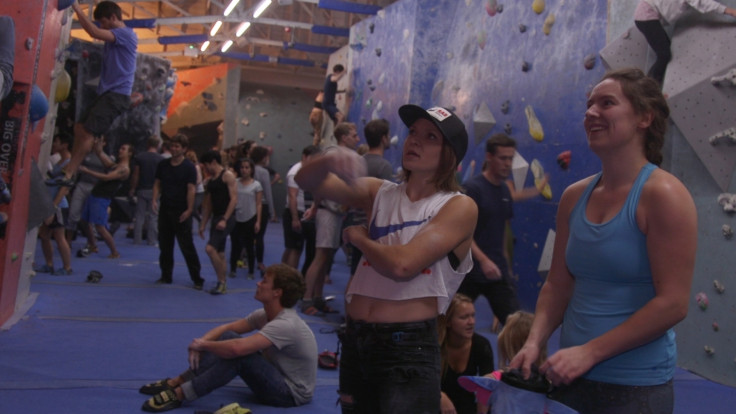 "Some of the best female climbers can outclimb male climbers"
This issue has not gone unnoticed and numerous climbing wall providers have reached out to Wong to see how they can become more accessible and welcoming to women. As well as female-only climbing groups, many walls also run women-only sessions to encourage women to climb.
"Some of the best female climbers can outclimb male climbers on the competition circuit," says Wong. "We just have to take a different approach to climbing something because we're different sizes, different heights, but we get there. We all get there."
A string of female achievements in climbing has followed the sport being included in the Tokyo 2020 Olympic games for the first time. World bouldering champion Shauna Coxsey, who recently confirmed her bid to compete at the Tokyo games, received an MBE in the Queen's 90th birthday honours in 2016.
And in October, Austrian climber Angela Eiter became the first woman to complete one of the world's hardest climbs, the La Planta de Shiva near Malaga, Spain.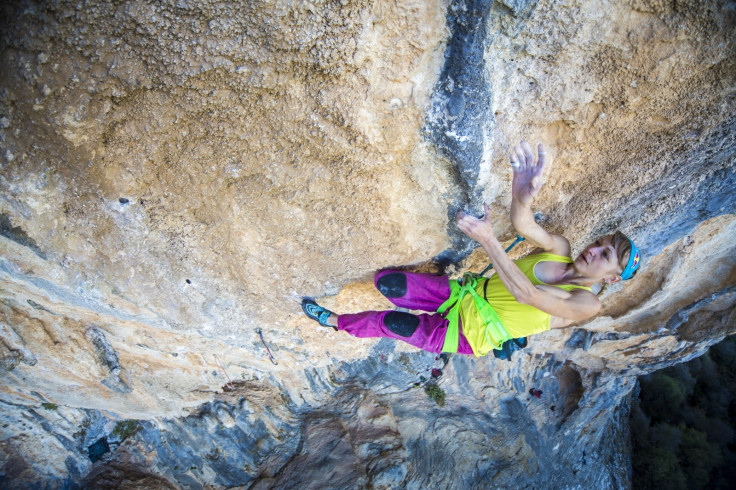 Wong attributes the successes to the surge of popularity in climbing but also credits a general focus on fitness and social media.
"Climbing is one of those sports which is kind of cool," she says. "It's not so dangerous as throwing yourself off a plane but it's enough on the edge that you're getting an adrenaline rush through climbing really high, doing something really scary, risking a fall but achieving it."