German hiker who fell into a 100ft crevice miraculously survives 5 days in freezing cold
A crew of nearly 25 people were involved in the man's dramatic rescue from the deep crevice in the Dachstein mountain range.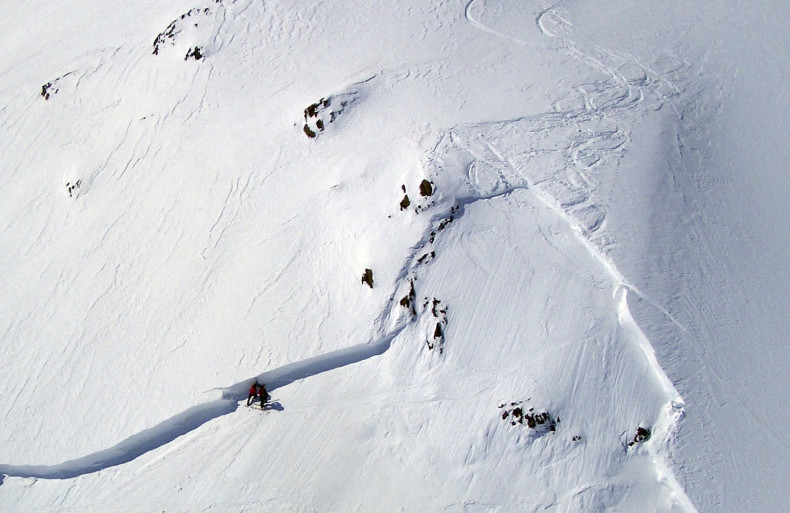 A German hiker was miraculously rescued on Thursday, 9 November, five days after he fell into a 100 feet deep crevice in the Austrian Alps. A search operation was launched after his father filed a missing complaint.
The mountaineer was "relatively lightly hurt" considering the drop, a rescue official was quoted by state broadcaster ORF as saying, according to Sky News. He suffered injuries to his feet and shoulders and was flown to a nearby hospital in a helicopter, the official added.
Elaborating on the rescue operation, officials said they tracked down the man's location after he made an emergency call from his mobile phone. They also found his snow-covered vehicle in a car park close to the Dachstein mountain range where he was found.
A crew of nearly 25 people were involved in the dramatic rescue from the deep crevice.
The man reportedly made several attempts to place an emergency call since he fell into the crevice on 4 November, but failed because of poor reception.
The identity of the mountain climber has not been released yet. However, the Local's German edition reported he is a 45-year-old from Duisburg.
He informed his father about his hiking plans before setting out on 4 November, but made no contact after 6 November, prompting his father to report him missing, according to the paper.
The man told his rescuers that he started his hike in fair weather but the ground was later covered due to a recent heavy snowfall, and he eventually fell into a deep fissure in a rock while hiking, injuring his shoulder and ankle in the process.
After several failed attempts, he managed to make an emergency call on Wednesday, 8 November evening, which Alpine police officer Bernhard Magritzer said lasted less than a second. He then made some more calls lasting a second or two, during which he managed to share his GPS location with the rescue officials. "Without that, we would never have found him," Magritzer said.
The 45-year-old said he brought extra batteries with him to maintain power in his phone in case of an emergency, which paid off well.
The search operation was reportedly launched even before authorities received the emergency call.