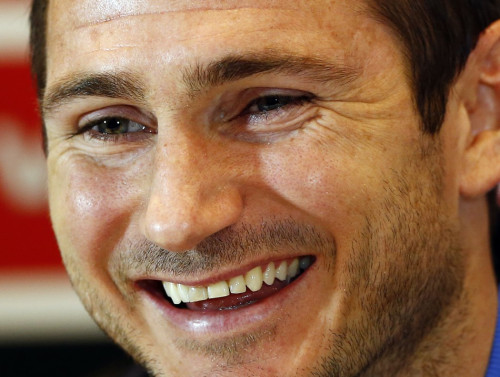 Edward Bearryman is features editor at Match of the Day magazine. He recently invited Frank Lampard to guest-edit the title, and told IBTimes UK about the experience.
There's always a lingering sense of anxiety when you make an appointment with a Premier League footballer.
When they're not playing fast and loose with the time, they're cancelling, often without reason or notice, when you're already in situ. I once travelled all the way from London to Manchester on a Bank Holiday Monday to interview a United player, only to be told on arrival at their Carrington training ground that he'd left and wouldn't be coming back.
So arranging for Chelsea midfielder, and all-round Premier League hero, Frank Lampard to come in and guest edit this week's issue of Match of the Day magazine was not an exercise without peril.
Luckily, Frank is one of the good guys. In a sport blighted by lurid tales of largesse, obscenity and banknotes being substituted for loo roll, Lampard strikes a note of decency and professionalism that our readers, and some of his peers, could do worse than follow.
Punctual, obliging and polite, Chelsea's No.8 worked busily through the tasks we'd set him as editor in the same manner he has exuded in Chelsea's midfield for over a decade. He freely admits it's his ferocious work ethic, installed by the sometimes draconian influence of Frank Lampard Sr, which enabled him to become a top-level footballer, and that diligence was clearly evident here.
He chaired an editorial meeting, answered letters from our readers, picked his Rest of the World fantasy XI for our new World Cup Dream Team feature, took questions from our readers on his career, picked his top 10 personal Champions League moments and chose a junior columnist to feature in this week's mag – all in the space of an hour and a half.
He had time to throttle our picture editor for a photo opportunity and also asked why he hadn't been on our cover for a long time, something we've rectified this week obviously. He even did a bit of acting for a video where he had to demand an exclusive 'by the end of the day', so there was the usual 'Oscar's on it's way' type banter. Throughout he was a consummate professional, a natural.
All the more surprising, then, that he claimed he was nervous because he'd never done anything like this before. In fact he told us: "I live a very normal life outside of football. I'm quite shy away from the pitch, I hate having my picture taken and when I'm with my family and kids I don't like the attention."
Given the millions of times he must have been forced to pose for snappers and selfie-hunting fans, this admission was particularly revealing, even refreshing, as a counterpoint to the popular image of footballers as vain and arrogant.
Yet Lampard is keenly aware of his own image. He told us that he thinks every player has a responsibility to be a role model and with that in mind he conducts himself as well as he can. He is also aware of the opportunities of life outside football, as demonstrated by his commitment to a string of extra-curricular projects.
The fifth book in his Frankie's Magic Football series, written by him, apparently on the Chelsea team bus, is due out this week, and he saw the opportunity to work at MOTD not only as a means to promote his writing, of course, but also to gain a deeper understanding of the editorial process.
Afterwards, he said he'd be glad to help out again in the future. Whether he does come back or continues with his publishing dream elsewhere, one thing's for sure, he'll always get a glowing reference from Match of the Day.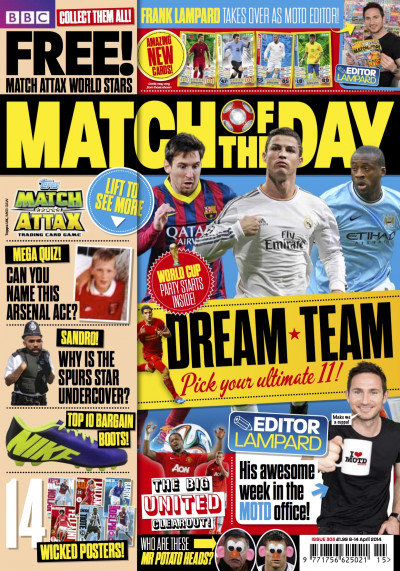 The edition of Match of the Day magazine edited by Frank Lampard is available now in all good newsagents.
You can find out more about the magazine by visiting www.motdmag.com. Edward Bearryman can be contacted on Twitter here.