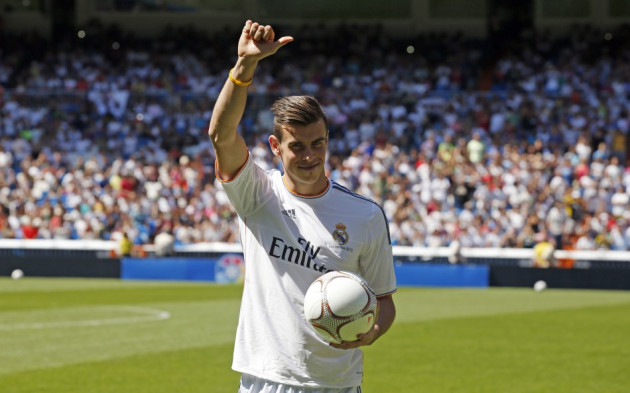 Just a few weeks after one of the most high profile transfers in sporting history as Real Madrid paid a staggering £85.3m to Tottenham Hotspur for Gareth Bale, NRL side New Zealand Warriors similarly smashed a world record in order to sign Sam Tomkins from Wigan Warriors for £700,000.
While Bale's transfer saga ran throughout the summer and garnered attention from around the globe as the softly spoken Welsh winger made the decision to move from Tottenham to Madrid, Tomkins switch from Wigan to Auckland has been met with far less fanfare.
Both men are recognised as being at the very pinnacle of their sport; they are both just 24 years of age and will be scrutinised week in and week out because of their world record price tags.
Yet despite their similarities the two sports are a world apart, especially when it comes to the finances involved. It was back in 1979 that Trevor Francis became the first £1m footballer, yet rugby league is still some way short of that mark even today.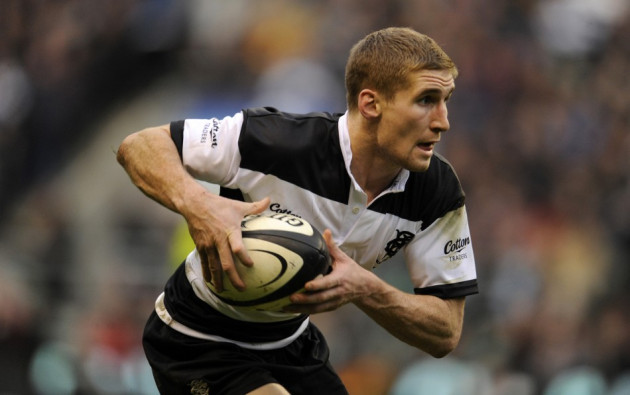 In reality there are very few sports that actually require the transfer of funds, with most American sports relying on trades and the real money being spent on huge contracts. With this in mind we decided to look at just which sportsmen come with the tag of record breaker.
Whether it is a one off transfer fee or a 10-year contract, here are the sport stars that made history.
American Football
Despite landing two of the most lucrative deals in the history of the sport Michael Vick is probably better known for his actions away from the field. The 33 year old quarterback signed a 10-year contract with the Atlanta Falcons worth a staggering $130m (£81.3m) back in 2004, before then putting pen to paper on a six-year deal worth $100m (£62.5m) in 2011 with the Philadelphia Eagles.
Despite his incredible performances, Vick's career was plagued with controversy but it was his arrest and prosecution for organising dog fights that saw him spend time in prison and file for bankruptcy. This was in 2007 when he was the highest earning player in American Football, yet despite his setbacks he returned to the sport and once again signed one of the most sizeable deals in the history of the sport.
Baseball
Another sport which is synonymous with the United States and another controversial character. This time it is Alex Rodriguez. The native New Yorker was offered a staggering $336m (£210.1m) for signing a ten year contract back in 2008 to play for his hometown team the New York Yankees. This remains the highest contract ever offered in the history of baseball.
Whether Rodriguez sees out the remainder of the deal remains to be seen as he is caught up in the middle of a drugs scandal that has shocked the sport. He is currently fighting a suspension that if upheld will see him miss 211 regular-season games plus any postseason game. It would be the longest non-lifetime suspension in baseball history.
Basketball
Another sport where there are no transfer fees but it is fairly straight forward to work out who is the record breaker. Los Angeles Lakers shooting guard Kobe Bryant is not only the highest paid player in NBA history but he signed the most lucrative contract back in 2004 when he agreed a seven year deal worth $136.4m (£85m).
He has stayed loyal to the Lakers, spending some 17 years at the hugely successful franchise and is currently earning around £17.4m a year, despite the NBA enforcing strict wage caps. Bryant certainly hasn't felt any weight of expectation though as he is a five-time NBA champion, one-time MVP and 15-time All Star. A true legend of the game.
Cricket
The introduction of Twenty20 cricket changed the way the sport would be viewed and played forever. Whether for the better or worse only time will tell but the advertising and TV deals that came with the new format meant there was money to be spent. Thus the Indian Premier League was created and huge contracts were offered.
The current most expensive player in the history of the game is India's wicketkeeper Mahendra Singh Dhoni. An icon throughout his country, the 32 year old was purchased for $3m (£1.9m) by the Channai Super Kings for the 2013 season. Who would have thought cricket could generate such astonishing amounts of money.
Football
There is very little new that you can add on Gareth Bale's record breaking £85.3m move from Tottenham to Real Madrid. Just like Cristiano Ronaldo he makes the move aged 24 and is hoping to produce his best football out in Spain. Whether he can match the goal-scoring feats of the former Manchester United man only time will tell. He certainly got off to the perfect start by scoring on his debut against Villarreal. All he needs to do now is score 207 goals in his next 203 games and then he can be put on the same pedestal as Ronaldo. No pressure then Gareth.
Formula 1

When Ferrari decided that they wanted to recruit Kimi Rakkonen from McLaren back in 2007 they knew there was only one way to make sure they got their man. That was by offering an astounding $153m (£95.7m) three-year deal, making the Finn the world's highest salaried star in any team sport.
Raikkonen would win a world title in his first season before seeing our the remainder of his contract and leaving F1 in order to compete in the World Rally Championship. After returning to Lotus he is now set to re-join Ferrari but it is unlikely he will receive the same contract this time round. Still, we assume he is not short of a dollar or two.
Rugby League
So finally we come to Sam Tomkins. Regarded as one of the finest talents in rugby league there was a belief that he would follow big brother Joel into the world of Rugby Union but ultimately the lure of remaining in the sport he loves proved too much. Having scored 144 tries in just 150 games, the fullback will now hope to demonstrate his skills in the Southern Hemisphere and justify his world record price tag. £700,000 is a huge sum in Rugby League and one that is unlikely to be surpassed for a very long time.