Danish Teen Poet and Muslim Critic Yahya Hassan Assaulted by Convicted Terrorist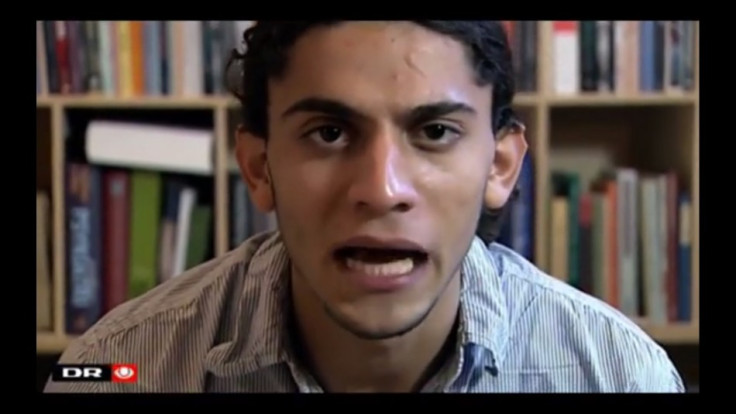 A Danish citizen of Palestinian descent previously convicted of terrorism admitted that he assaulted teenage poet Yahya Hassan - a vocal critic of the local Muslim community.
Isaac Meyer, 24, known as Abdul Basit Abu Lifa, had been sentenced to seven years in prison in 2007 for his role in a failed terrorist plot in Europe. He was released from jail in 2010.
Meyer admitted that he attacked 18-year-old Hassan - whose parents are Palestinian - at Copenhagen's central station. The poet, who has criticised in his works what he calls a culture of hypocrisy and bad parenting of the Danish Muslim immigrant community, was hit with five to eight punches in the face and body.
The 24-year-old convicted terrorist was quickly apprehended by Danish authorities and will be charged with politically-motivated assault to a minor. If convicted again, he could face up to three years in jail.
"The assailant hit him in the head from behind with a closed fist several times and shouted that he was an infidel and should die," Kenneth Jensen, the investigation leader for the Copenhagen Police, told Jyllands-Posten.
Hassan became known in Denmark after an initial editorial in Politiken newspaper entitled "I F***ing Hate My Parents' Generation", which became the most shared story on the Danish daily website.
He then appeared on TV programme "DR Deadline". His book of poetry "Yahya Hassan" sold more than 17,000 copies since its publication on 18 October - an industry record.
His publisher, Gyldendal, said books of poetry in the country usually sell around 500 copies.
After the TV appearance which turned him into a national celebrity, Hassan was subject to 27 death threats and put under the protection of domestic intelligence agency PET.
In an interview with the Wall Street Journal, Hassan, an atheist said there is "something wrong with Islam", adding that the religion "refuses to renew itself" despite the need for reformation.
The teenage poet, who dropped out of school at 13 and started committing petty crimes, took time to read and began to love literature.
Hassan blames his parents and their generation for his quitting school and committing robberies.
He also accuses Muslims of exploiting the society by stealing social benefits, beating their children and failing to integrate in Danish society.
© Copyright IBTimes 2023. All rights reserved.