Yitzhak Rabin Murder: 14% of Utra-Orthodox Israeli Youths Blame Arab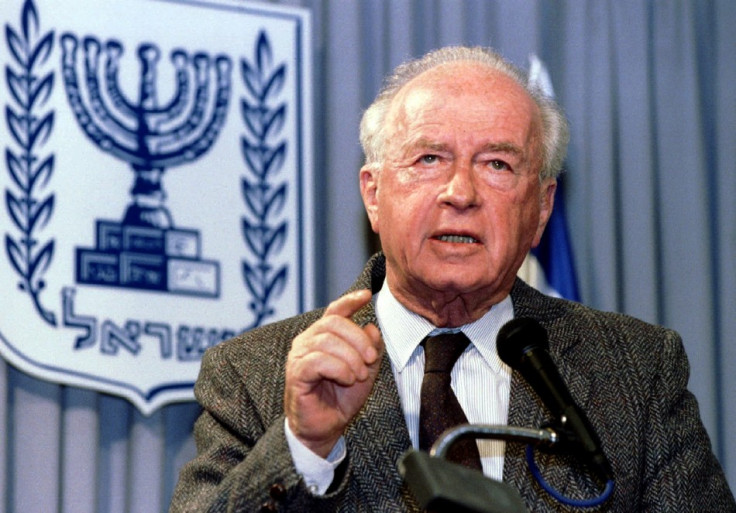 A third of Israeli youths are unaware of what happened on 4 November 1995, when prime minister Yitzhak Rabin was shot dead by right-wing Orthodox Jew Yigal Amir.
A poll of 300 12 to 17-year-olds, conducted by i-panel and published by Ynet News, also revealed that 14% of haredim - ultra-Orthodox Jews who challenge the existence of the state of Israel - believe the Nobel Peace Prize winner was killed by an Arab.
Rabin was shot three times in the back by Amir just moments after leaving a rally in Tel Aviv's Kings of Israel Square (now Rabin Square) in support of the Israeli-Palestinian peace process.
Amir, who opposed the signing of the Oslo Accords, was immediately seized by Rabin's bodyguards, and later tried, found guilty and sentenced to life in prison.
Although Rabin's death sent shockwaves around the world, his legacy appears to have faded for Israeli religious youths, with 32.3% of respondents unable to answer correctly when asked what happened that night in 1995.
Among haredi youths, only 21.4% knew Rabin was assassinated on that date.
"I am glad to see that there is still a large percentage of youths who remember the murder, but the survey's results teach us that its lessons have still not been internalised," Tomer Schmockler from the Dror Israel Movement told Ynet News.
"Israeli society and [its] education system face a major educational challenge: To turn Rabin's murder into a warning sign to all of society."
© Copyright IBTimes 2023. All rights reserved.