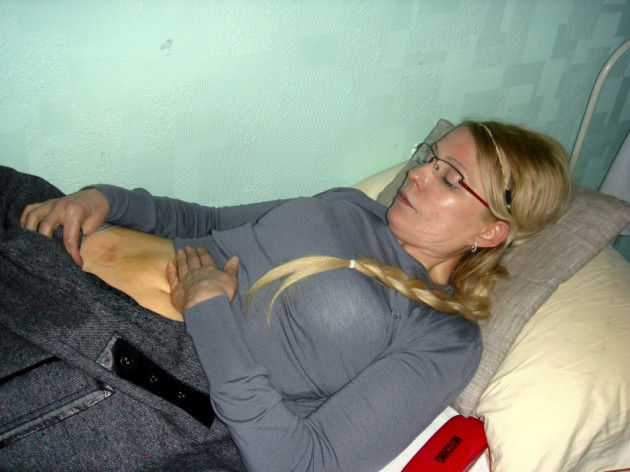 Ukraine's former prime minister, Yulia Tymoshenko, has lost her appeal against a seven-year prison term for abuse of office.
Tymoshenko was jailed for betraying the national interest in a case that revolved around a controversial gas contract she signed with Russia.
The high court has upheld the sentence passed in October 2011, despite protests from the EU and US. They said the sentence was politically motivated.
"The judges of the court have reached the conclusion that the appeal cannot be satisfied," judge Olexander Yelfimov told the court.
Tymoshenko, 51, was not in court for the ruling because she was being treated for back pains in a state-run hospital in eastern Ukraine.
Tymoshenko had served twice as prime minister, after taking power with former president Viktor Yushchenko in Ukraine's "Orange Revolution" in 2004.
During her terms in office, she worked to loosen Ukraine's ties with Russia and take her country closer to the EU but trouble started when the pro-Moscow government of President Viktor Yanukovych entered office.
Tympshenko has maintained that her pre-trial detention had been unlawful, that she did not receive proper access to medical care in jail and that she was subject to mistreatment by security forces.
Her lawyers have pressed her case at the European Court of Human Rights in Strasbourg.
Ukraine will vote in parliamentary elections at the end of October.