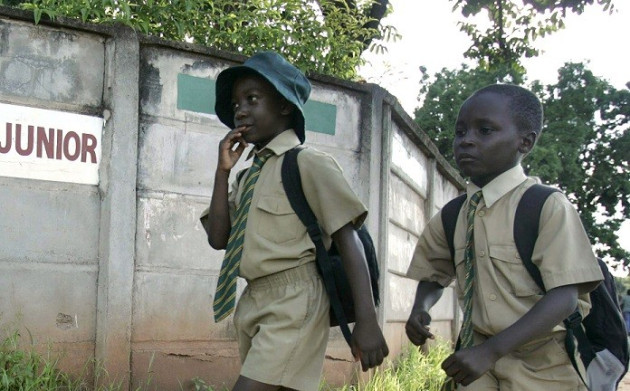 Goblins are overrunning schools and sending pupils fleeing from classrooms in Zimbabwe, it was claimed.
The bizarre reports sound like the world's worst excuse for absence from school, but goblins really are being blamed for children not attending classes.
Four schools have been hit so far by an outbreak of goblins in the southern part of the country in Africa run by president Robert Mugabe.
According to a local chief, there has been a spate of sightings of "strange objects" inside buildings, along with unexplained noises during the night.
The creepy visitations have continued for more than two months, reported bulawayo24. Outbreaks of panic among youngsters have now rendered lessons impossible.
Chief Malachi Masuku of the stricken district of Matobo has called on help from government to end the goblin plague.
He insisted the supernatural beings were to blame.
Masuku said: "Some villagers who live close to Tokwe Secondary have revealed that they hear strange noises coming from the school at night.
"On some occasions villagers that have passed by the school during odd hours have reported to have spotted strange objects at the school.
"This is a sign that people are still practising witchcraft. They are raising evil spirits for purposes only known by them.
"Lessons are being disrupted in four schools within my area as it has become impossible for pupils to learn as they are being terrorised by goblins.
"I visited one of the affected schools, Tokwe Secondary last week and the headmaster told me that there is a lot of panic within the school.
"Children are constantly being attacked by goblins during lessons and some faint during lessons."
Only traditional tribal medicine can stop the problem, Masuku insisted.
Belief in goblins appears to extend all the way up to national government, with headteachers ordered to seek out a witch doctor by the Ministry for Primary and Secondary Education.
Speaking anonymously, the principal of one of the affected schools said: "We consulted the traditional leadership as we were advised and we hope this problem we are facing will be addressed soon."