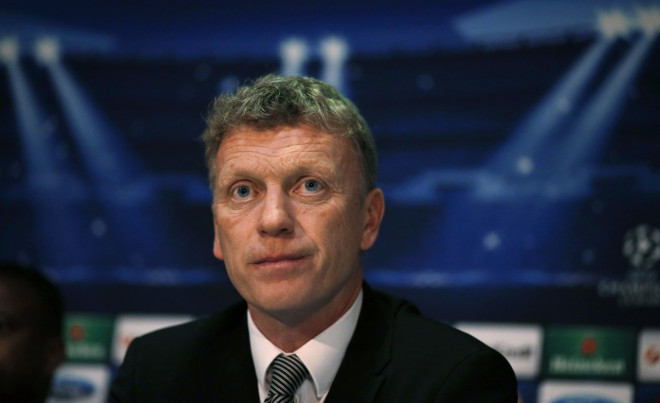 Ex-Manchester United defender Gary Neville says the failure to sign players of the quality of Gareth Bale and Cristiano Ronaldo sparked into action David Moyes' calamitous spell at Old Trafford which continued after the 3-0 defeat to Manchester City.
Edin Dzeko's double and Yaya Toure's late goal sealed the points for City, who go within three points of leaders Chelsea with two games in hand, leaving United to consider a Premier League record sixth home loss of the season.
Though many supporters are turning on Moyes after successive home league defeats to Liverpool and City, the summer transfer window is expected to be a source of calm for the United boss, with a substantial spending spree predicted.
But Neville told Sky Sports: "The worrying thing is people think the right answer is just to go and chuck another £150million at it.
"But it's almost like you've got to know what's wrong with the soup before you throw more ingredients in to make it better - and at the moment I'm not quite sure where you'd start.
"The idea that United need to spend a load of money is very well. They've got money, but they have spent £80million already on Zaha, Fellaini and Mata in the last eight or nine months.
"City have spent £100m and people in this area say they have spent a load of money, well United have spent a load of money as well.
"So it's not going to be a case of just throwing a load of money at it. They've got to get the actual signings right and get the recruitment right.
"In the summer they wanted players of the quality of Fabregas, Bale, [Leighton] Baines and Ronaldo. Those types would have been fantastic and would have given everybody a lift.
"They didn't end up getting them and that was the problem."
Marouane Fellaini and Juan Mata have arrived during Moyes' spell in charge but neither have had the desired effect on the United first team which is likely to miss out on qualifying for Europe next season.
As the pressure continues to swell on Moyes former United midfielder Paul Scholes, who retired alongside former manager Sir Alex Ferguson at the end of last season, hopes the current boss is backed.
"You have to [back him]," said Scholes. "He's only nine months into the job. You have to stand by him.
"OK, he's made a couple of signings that haven't quite worked out yet, as he would have liked.
"In the summer, he's going to need backing - there's no doubt about that. Was he backed as well as he could have been last summer? I'm not too sure. But this summer, he has to be backed - and I think he knows he needs players."