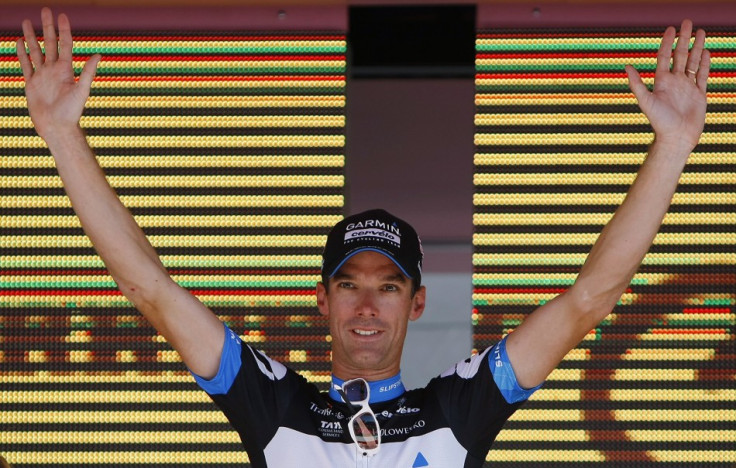 Scottish cyclist David Millar could well make a controversial competitive appearance at the 2012 London Olympics, if an ongoing case at the Court of Arbitration for Sport (CAS) ends in his favour.
Millar admitted to taking blood-boosting drug EPO in 2004, an offence for which he served a two-year ban from the sport. However, bylaws in the regulations governing the British Olympic Association (BOA) mean the athlete has an automatic lifetime ban from competing at any Olympics.
It now appears, according to a report in The Telegraph, the bylaw in question could be revoked. The possibility, perhaps appropriately enough, has little joy for Millar, who insists he would be happier participating in the 2014 Commonwealth Games at Glasgow, as an open entrant, rather than a "black sheep" at the Olympics.
"I am quite happy looking forward to 2014 Glasgow Commonwealth Games," Millar added, in an interview with BBC Radio Scotland, "That will be a much more joyful experience than me going to the Olympics as a black sheep. Even if it was to all go through now, and I was to go, I don't know if it would be a very joyful experience for me."
Millar, on the BBC show, spoke openly about the drug scandal, which first erupted during the 2001 Tour de France. According to his comments, he was approached by an older rider (on his team) and gave in, in a moment of weakness.
"I knew who he was and what he represented, and he represented doping. And that was it," he explained, adding, "It was the difference between going to a race and hoping to win, and going to a race and guaranteeing to win."
Meanwhile, to explain the situation, a BOA bylaw prevents athletes convicted of cheating. At the moment though, the World Anti-Doping Agency (WADA) is challenging the regulation, stating it is not compliant with its code.
The ruling from the Court of Arbitration is due next month.