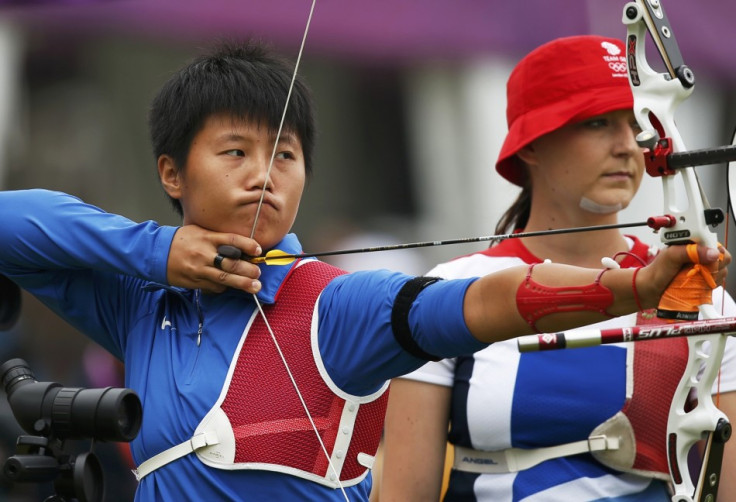 The organisers of the 2012 London Olympic Games faced their second public embarrassment of the week as fans queued up outside Lord's cricket ground in north London believing they could watch the ranking rounds for the men's and women's archery events. However, the event had been scheduled as a "closed door" one, meaning spectators were not allowed.
The Daily Mail reported that the confusion seemed to begin when an unofficial website announced tickets would be available and that the first 50 spectators would be allowed to enter the venue free. The information fooled several people, including four tourists from Siberia, amateur archers, who were turned away after what they thought were offiicial tickets were dismissed as "fraudulent" by officials.
"They have come from Siberia all the way for this. They are very upset - they don't have tickets to see any other events. These guys have just come off a 16-hour flight at Heathrow this morning and rushed to get here in time. Then the security guard tells us that there's been a miscommunication and non-ticketed also means not open to the public. There are people from all over the world turning up here today - it's not good enough," Jelena Petrova, a volunteer and guide, explained.
Meanwhile, a tourist from Mexico, Anthony Hunt, was in a similar situation.
"There are some good Mexicans in the archery and I came especially for this day when I saw it advertised as free. This is all I have come over for," he lamented.
The officials responded by claiming they had never listed this event as a ticketed one and could not be held responsible for any confusion.
"This has always been a non-ticketed event but it seems some people believed they could come down on the day," venue manager Vanessa Bellamy told the Telegraph.
"It's a mistake. We are not licensed today. We had never intended to have spectators here and we cannot allow any in. We will look into the communications side and I appreciate that this is not an ideal start. I think the publicity has taken on a snowball effect," Russell Miller, venue general manager for Locog, added.
"We think we have made it very clear that this is not a free event, like the Road Races or Marathon which have been advertised as free events. This is a ranking round and there is no spectator access at all," a spokesperson later added.
The latest mix-up comes hours after an embarrassing error at Hampden Park, when the players of the North Korea women's football team were depicted alongside the South Korean flag. The North Korean women's football team walked off the pitch in protest and remained in their dressing room for more than an hour. Officials were forced to issue an apology and plead with the North Korean team to resume the game.