The Samaritans have warned against assisted suicide after a user of an online messageboard was said to have been filmed trying to burn himself to death and broadcasting the incident over the internet.
The 20-year-old, who identified himself only as "Stephen", announced on the infamous anonymous forum 4Chan that he intended to commit suicide and would film it.
"As an oldfag who's been on 4chan since 2004, I thought I would finally give back to the community," The Daily Dot reports. "I am willing to an hero [sic] on cam for you all."
The term "an hero" is a synonym that members of 4Chan use to mean committing suicide.
Another 4Chan member then offered to set up a video chatroom on the streaming website Chateen.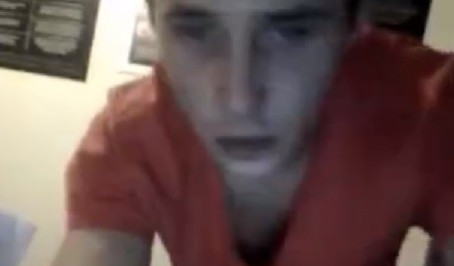 In front of 200 viewers, the maximum allowed on the chatroom on Chateen, the man can be seen drinking vodka and ingesting a number of pills before starting a fire in his bedroom and hiding under his bed.
"Stephen" continued to post updates as the fire raged in his room. He wrote "#imdead #omgimonfire" and "I'm f**k3d".
The video continues to run until firefighters arrive and pull Stephen out from under his bed. There are conflicting reports as to whether he survived.
Some 4Chan users identified him as a student at the University of Guelph in Canada where a fire had broken out in its halls of residence.
University authorities said they were "aware that there is disturbing social media activity" around the incident. They confirmed that a 20-year-old man was taken to hospital with serious but not life-threatening injuries.
A statement on the university's website added that 30 students were moved to temporary accommodation on the night of the fire.
A Samaritans spokesperson said: "In the UK it is illegal to encourage or assist a person to take their own life, be it on the internet or in any other space. Every suicide is a tragic waste of life and we would encourage anyone struggling to cope to contact the Samaritans.
"Talking to us can help people to see their situation in a different light and, by exploring all their options, work through that moment of crisis."
For confidential support call the Samaritans on 08457 90 90 90, visit a local Samaritans branch or see Samaritans.org. For confidential support in the US, call the National Suicide Prevention Line on 1-800-273-8255