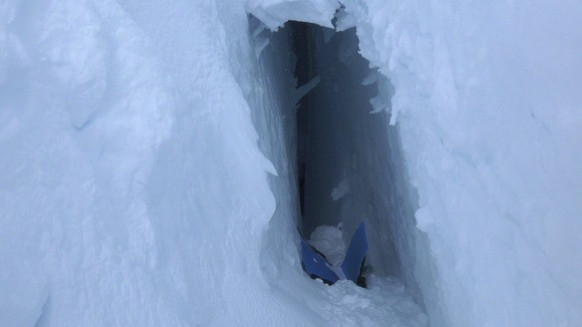 A 70-year-old man was trapped in an Austrian glacier at 10,000ft (3,000m) for a week before he was pulled to safety by a rescue team.
The climber, known only as Manfred W. from Bavaria, Germany, was on a solo climb up Schrankogel in the Tyrol's Stubai Alps when he fell into a 20m-deep chasm.
"It is a sensation that he survived there for a week. He was very lucky," a police officer said.
Trapped between two columns in a tiny ice cell with no phone reception, Manfred stayed calm and waited for somebody to hear his cries for help.
He rationed the food he had in his backpack - a piece of bread and a chocolate bar - and rested on an ice ledge. The thought of seeing his two sons again helped keep him alive, reported Stern magazine.
He had to keep awake for as long as possible, fearing that if he fell asleep, his body temperature would slump and he could freeze to death.
It was six days before his calls for help were heard and nearby climbers alerted the authorities.
A team of seven rescuers were astonished to discover that he had managed to survive for so long trapped in his cage of ice.
Rescuers said he did not have crampons but was otherwise well-equipped.
Manfred was taken to the Innsbruck hospital with hypothermia, exhaustion and minor injuries. Ther first thing he asked for when he was admitted was a small beer.
"He said in his conditions a full one was too much," said Dr Volker Wenzel.
"I have never experienced something like this in 15 years of service."