Almost 100 girls in India were harassed, attacked and sexually assaulted on a train that was taking them home from a school trip, according to reports.
Ninety-three girls and their three teachers were assaulted during a four-hour ordeal on the train from Patna to Dhanbad.
They were on their way home from a two-day environmental workshop organised by the school when they were attacked by a group of men.
According to the Hindustan Times, the students found their reserved seats occupied by a large group of men. Teachers asked the railway police to tell the men to move, but were told to do it themselves.
The group refused to move and attacked the schoolgirls and teachers before getting off the train at Koderma.
One girl told the newspaper: "It was a nightmare. I never want to travel in trains again. Those men had grabbed all our seats and began harassing us. When our teachers protested, they slapped and assaulted them. We travelled the whole way standing and huddled together in queues, as the men kept on pulling at us."
One teacher lodged an official complaint with police because the attack was not taken seriously when initially reported.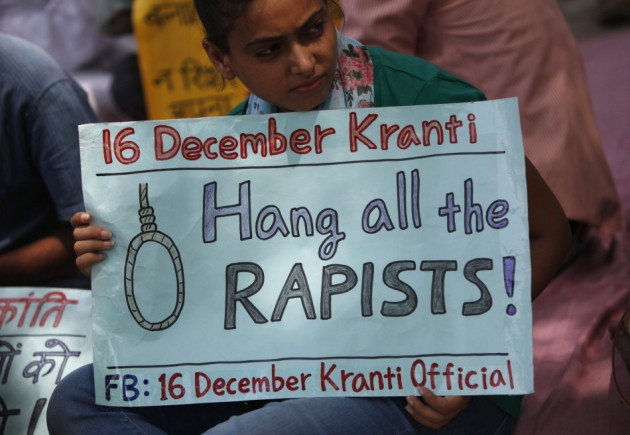 Railway police were criticised for not intervening in the assault.
A police source said that a manhunt had been launched to find the suspects.
Women's rights campaigners in India said that the incident showed that women were not safe even when travelling in large groups.
Violence against women in India has been focus of international attention for almost a year after the brutal gang rape and murder of a 23-year-old medical student in Delhi last year.
Recent government figures showed that the number of rape cases in Delhi has almost doubled over the last year, from 727 to 1,300.
Ranjana Kumari, director of the Centre for Social Research, told China's CCTV: "Police are failing to control and convey a message that any form of sexual assault and violence against women will not be tolerated. This message has not been sent by the police."