The Sunday Times award-winning journalist and restaurant critic AA Gill has died at the age of 62. Tributes have been pouring in from the world of journalism following news of his death from cancer.
The controversial and outstanding writer had only been diagnosed with cancer three weeks earlier after losing weight and feeling a pain in his neck. In his column for the Sunday Times he wrote: "In truth I've got an embarrassment of cancer, the full English."
On Saturday (10 December), the Sunday Times editor Martin Ivens confirmed the sad news of his passing. He said: "It is with profound sadness that I must tell you that our much-loved colleague Adrian Gill died this morning. Adrian was stoical about his illness, but the suddenness of his death has shocked us all."
Tim Shipman, political editor, encouraged fans to buy Gill's final cover story in tomorrow 's Sunday Times magazine: "If you loved AA Gill's writing, he has one final, blisteringly brilliant cover story in tomorrow's ST magazine. Be dazzled one last time."
AA Gill joined the Sunday Times in 1993 where he soon 'became one of their shiniest stars'.
Andrew Neil recalled his appointment on Twitter and wrote: "He never forgot what he saw as a huge favour. As one of finest writers of our time, he was doing the favour."
Although he was described "as a giant among journalists" he was never afraid to speak his mind, which was sometimes, to the detriment of others.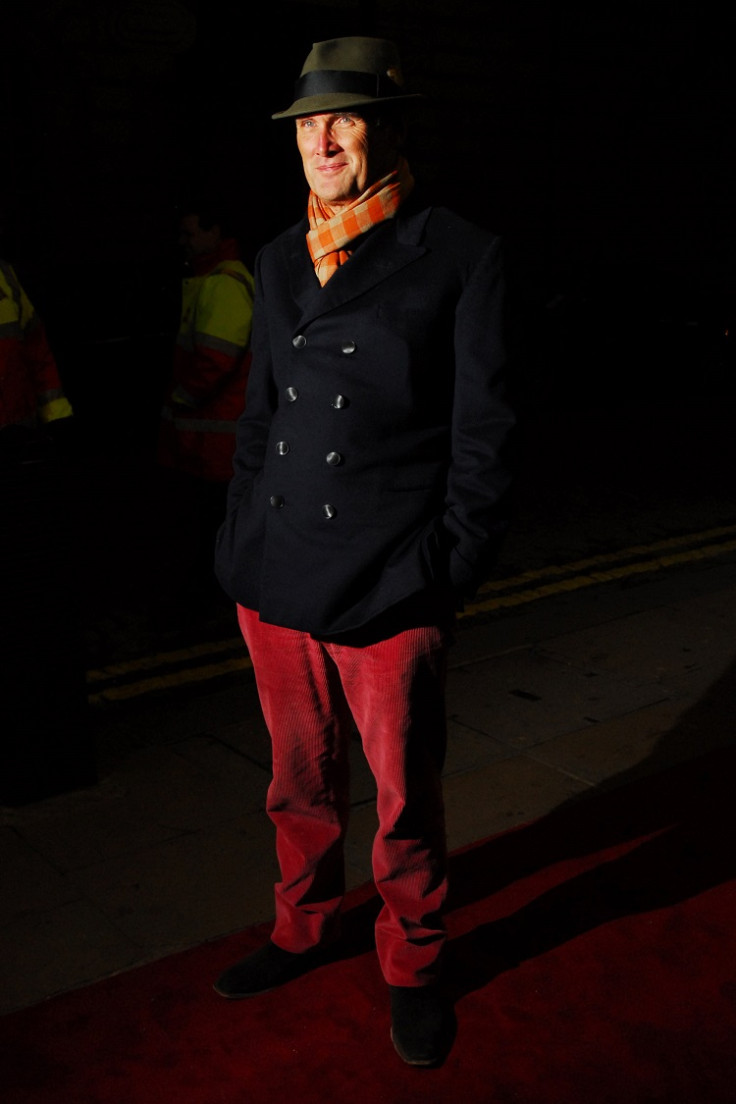 He once called presenter Clare Balding "a dyke on a bike" after watching her BBC4 programme Britain by Bike in 2010. The Press Complaints' Commission later upheld her complaint that the use of the word 'dyke' was discriminatory and a "pejorative synonym relating to the complainant's sexuality". His mock apology, however, failed to help matters after remarking she looked 'like a big lesbian'.
He also once referred to Mary Beard as 'being too ugly for television', to which she quickly hit back as "poorly argued sexism" and lightheartedly retorted that he should be force fed his least favourite dishes "like a goose destined for pate de foie gras".
Gill, who was a recovering alcoholic and once given six months to leave by his GP at the age of 30, leaves his partner Nicola Formby, and their seven-year-old twins, Edith Lara and Isaac Mungo. He also has two children, Flora and Alasdair from his second wife, Amber Rudd, the current Home Secretary. His first wife was the author, Cressida Connolly.
IBTimes UK takes a look back at his most interesting quips, TV and food critiques.
1. Facts are what pedantic, dull people have instead of opinions.
2. Science fiction is never about the future, in the same way history is rarely about the past: they're both parable formats for examining or commenting on the present.
3. The interesting adults are always the school failures, the weird ones, the losers, the malcontents, this isn't wishful thinking. It's the rule.
4. If the world were to end tomorrow and we could choose to save only one thing as the explanation and memorial to who we were, then we couldn't do better than the Natural History Museum, although it wouldn't contain a single human. The systematic Linnean order, the vast inquisitiveness and range of collated knowledge and beauty would tell all that is the best of us.
5. You either get the point of Africa or you don't. What draws me back year after year is that it's like seeing the world with the lid off.
TV critiques
6. Dr Who: "I'm put off by how much gape-acting David Tennant does. The mouth is permanently gurning. It's like watching someone who is half Time Lord, half haddock."
7. Ashes To Ashes: "As D.I. Drake ... Keeley Hawes couldn't arrest an audience if she came on naked with a 'This Way Up' sticker on her bottom."
8. British Isles: A Natural History - "If Alan Titchmarsh wants to get out of the window box and into the big world, he needs to find some chiaroscuro and form opinions that don't sound as if they came off the shelf from Homebase."
9. Countdown: "A programme that oozes despair like a badly applied tourniquet. It is the recreation of those who live on waiting-room time ... Countdown is playing Hangman for shy suicides, and it could be prosecuted for assisting euthanasia."
Food critiques
9. "Christmas dinner: the single most disgusting meal ever invented with the exception of American thanksgiving, which, though similar, manages to be marginally worse ... Nobody sane or loving could invent Christmas food from scratch."
10. Pizza Express is a sort of gastronomic post-modern version of the Morecambe and Wise Christmas Special. We've all been here and done that ... Only Hannibal Lecter would conceivably have a favourite Café Rouge or All Bar One, but everyone has a favourite Pizza Express."