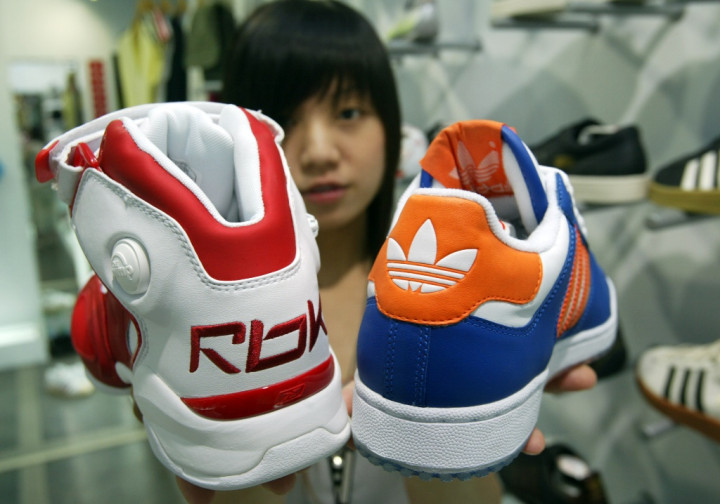 Shares in German sportswear brand Adidas have shot up after the Wall Street Journal reported that a clutch of investors from Hong Kong and Abu Dhabi planned a $2.2bn bid to buy Reebok.
Adidas's stock was trading 5.03% higher to €57.50 at 1204 CEST in Frankfurt. The stock has lost some 38% this year on a series of profit warnings.
Jynwel Capital, a Hong Kong-based private equity investment and advisory firm run by philanthropist Jho Low, and funds affiliated with the Abu Dhabi government planned to table their bid imminently in a letter to Adidas's directors, the WSJ reported.
Pursued by Reuters, Adidas refused to comment.
Earlier in the month, Adidas announced it would return €1.5bn (£1.2bn, $1.9bn) to shareholders over the next three years. The move is expected to help the sporting giant offset shareholder criticism.
In September, Germany's Manager Magazin reported that hedge funds Knight Vinke, Third Point and TCI were considering buying stakes in Adidas, to mount pressure on the management to make extensive changes including the likely spin-off of Reebok.
But one of the funds dismissed the claim.
Adidas, the world's second largest sports apparel firm after Nike, acquired US-headquartered Reebok for $3.8bn in August 2005.