Chelsea striker Bertrand Traore is not at the desired fitness level at the moment according to on-loan club manager Peter Bosz. The Burkina Faso international is on a season-long loan with Ajax and has failed to recapture his form from his days with Vitesse Arnhem during the 2014/15 season.
The 21-year-old striker played under the same manager at Vitesse and scored 18 goals in 37 appearances, which earned him a place in Chelsea's first-team under former manager Jose Mourinho last season. He made 10 Premier League appearances last season, but most of it was under Guus Hiddink in the second-half of the campaign, and the arrival of Michy Batshuayi pushed him further down the pecking order, prompting a loan move.
Traore, who signed a new contract with the Blues after his loan move, has made 15 appearances in all competitions for the Eredivisie club this season, but has scored just three goals thus far. Bosz has urged the player to get back to form sooner rather than later admitting that he has dropped his level after the last international break.
"His attitude is nothing wrong, but the shape is not good. I know he can do much better that he has shown at Ajax in his early days. But since the last international period, he will never get the level of before. It is important that he gets back to form as soon as possible," the Ajax manager said, as quoted by Dutch publication Voetbal International.
Traore, meanwhile, has admitted that he was initially disappointed at being loaned out to Ajax this summer as he felt he was ready to play for the Chelsea first-team. However, he has since moved on and has now eager to win trophies with the Dutch club this season.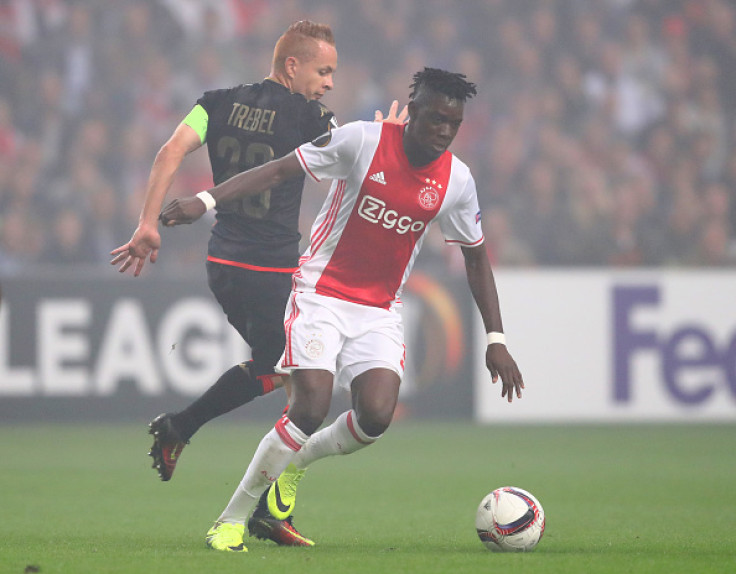 "I felt and feel that I am ready for Chelsea [so I was disappointed at first]. I did not see the loan overall [picture]. Why did I play so much in pre-season?" Traore told Dutch magazine EFL Voetbal.
"I want to win all there is to win with Ajax. I want to become champions and win the cup – and go very far in the Europa League. And be important for the team with many goals and assists," he added.