American Kickboxing Academy coach Javier Mendez claims the Ultimate Fighting Championship (UFC) used Khabib Nurmagomedov "as a pawn" in their negotiations with Conor McGregor for UFC 205, and has expressed his disappointment at the same.
The featherweight champion will take on the current champion Eddie Alvarez for the lightweight title at the UFC 205 pay-per-view event at Madison Square Garden on 12 November. Initially, the UFC handed the contract to Nurmagomedov, who was given a chance to fight the 32-year-old American either at UFC 205 or UFC 206.
Despite signing the agreement, the Dagestan fighter was replaced by McGregor for the big bout at UFC 205. Mendez is not disappointed that McGregor is fighting Alvarez at the main event on 12 November, but frustrated that the UFC denied Nurmagomedov, who was the number one contender, a chance to fight Alvarez at Madison Square Garden.
"By all rights, people want to see Conor. No problem. But don't give a guy a contract if you're not intending to give him a fight," the MMAJunkie quoted Mendez as saying.
"I was disappointed. Not disappointed that (Conor) got the title shot, just disappointed that Khabib was used as a pawn, in my opinion. Why give a guy a contract to fight and actually not give him the fight?"
Nurmagomedov, who is undefeated (23-0 MMA, 7-0 UFC) will take on Michael Johnson (17-10 MMA, 9-6 UFC) after the latter decided to fight "The Eagle" at UFC 205. Mendez says the 28-year-old has no issues with any fighter and his focus remains on his next opponent ahead of the lightweight bout on 12 November.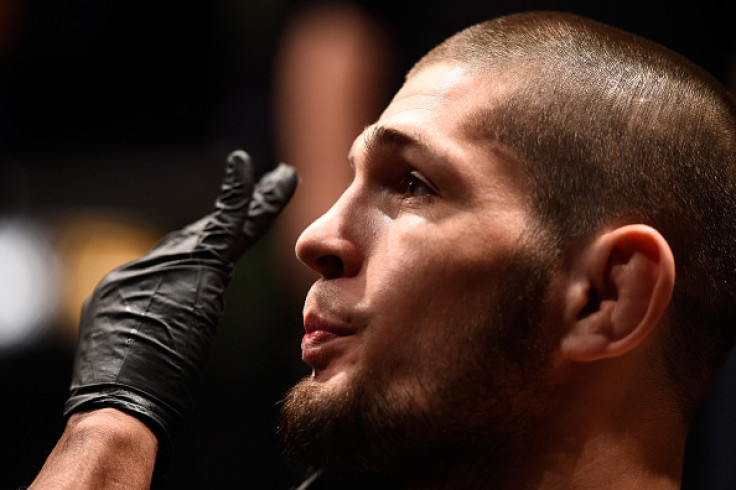 "He's not gunning for any particular person. But once he has his sights set on that one individual, he focuses on that individual. If there's has any trash talking, it's toward that one individual. But he really doesn't have an issue with any fighter at all, period," he explained.