Alan Pardew promises to build Crystal Palace around British talent not foreign imports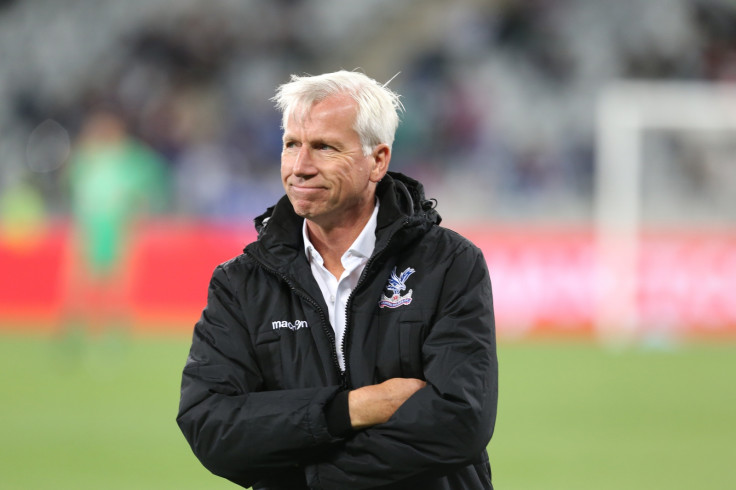 Alan Pardew has pledged to build his Crystal Palace team around a core of British players. The 54-year-old manager has revealed he has made a conscious decision to recruit British stars, rather than relying on foreign imports. However, he admitted he is also open to investing in talent from overseas if he is unable to unearth a British player of the same quality.
"As long as I'm here we'll stick to the main body of players being British," he said, according to The Telegraph. "It is our ethos really, so we won't go away from that and we do carry a number of British players, but we're not bothered about nationality, definitely not."
Two of Crystal Palace's bright British talents, Joel Ward and Wilfried Zaha, scored the goals in the club's 2-1 win against Southampton in the third round of the FA Cup. Pardew also admitted another of his British stars, Jason Puncheon, turned to him for some advice prior to the cup tie.
"He came to see me and asked what I thought was wrong with his game," the Crystal Palace manager said. "I said 'I haven't noticed anything. On the training ground, your work, your ethic, your ethos, everything you do is on the money. So therefore it's only in your mind, you just need to relax and trust your ability'."
Puncheon provided the assists for both of Crystal Palace's goals in the cup tie and Pardew was suitably impressed with the midfielder. "He came up trumps. I was disappointed with him in the last couple of games and I questioned him this week about his assists. He was forcing it in my opinion," he said. "Sometimes you need to take a back seat and let it flow – I'm not a hippy, by the way – and I think he was a bit more relaxed. Maybe it took a bit of pressure off him."
© Copyright IBTimes 2023. All rights reserved.