Ashes 2013: Cook Insists Reports Of Australian Infighting Won't Have Bearing On Second Test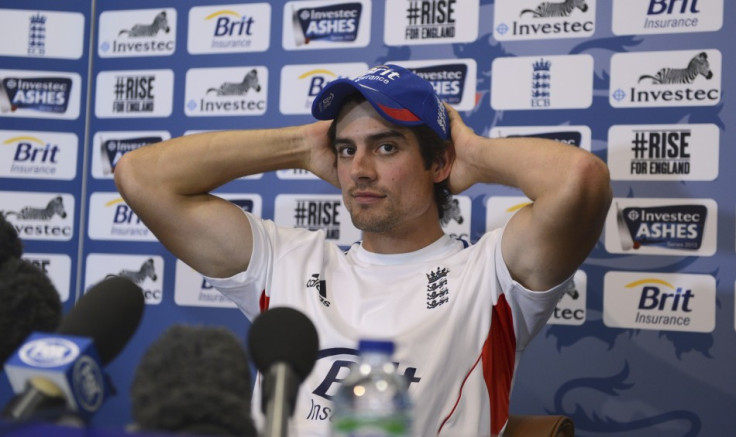 England skipper Alistair Cook insists that reports of disharmony consuming the Australia camp will have little effect on the tourists ahead of the second Test of the Ashes series.
Australia have been embroiled in reports of infighting this week after former coach Mickey Arthur, who was dismissed 16 days before the series began, announced his intention to sue Cricket Australia in a claim worth £2.44m.
In documents filed by the former coach, it was claimed that Australia captain Michael Clarke described his teammate Shane Watson as a 'cancer' on the team, prompting suggestions that there are serious divisions within Darren Lehman's side.
After England's opening Test success last weekend, it has been speculated that Australia's negative publicity could have a disparaging affect ahead of the Lord's Test which begins on Thursday, claims that have been dismissed by Cook.
"For us as a side it is of little relevance," Cook told a press conference, Sky Sports report. "We all saw what a tough and close Test it was at Trent Bridge. So for us it doesn't matter what's going on off the field because of the high quality cricket on it."
Controversy has followed the Australia team even before Arthur's dismissal and the start of the series. Vice-captain Watson along with Mitchell Johnson, James Pattison and Usman Khawaja were all dropped for the third Test in India back in March for a breach of discipline, while David Warner's ban for striking England's Joe Root at a Birmingham nightspot during the Champions Trophy temporarily cast a shadow over the series.
But despite the negative press and reports of a rift within the squad, wicketkeeper Brad Haddin insists all is well within the Australia dressing room.
"The Australian dressing room is fine, there is no feud," Haddin told BBC Sport.
"The group has been fine since day one of the tour. It (losing the first Test) hasn't driven us closer together, it has made us determined to win a Test."
© Copyright IBTimes 2023. All rights reserved.