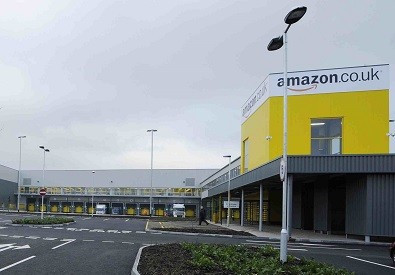 Amazon is expecting to hire more than 15,000 employees across the UK for the Christmas rush.
The online retailer said the jobs will be in fulfilment and customer service centres to meet customer demand for the festive period in 2013.
Catherine McDermott, director of operations at Amazon.co.uk, explained that the organisation saw customers order 3.5 million items during one 24-hour period at a rate of 44 items a second on its busiest shopping day last Christmas.
"During the Christmas season, seasonal associates play a critical role in making sure we meet increased demand from customers," said McDermott.
"As we continue to expand our UK operations, we expect many hundreds of these temporary associates to move into permanent positions as has been the case in previous years."
Seasonal Recruitment
This year's recruitment drive is expected to be bigger than last year's which saw Amazon create more than 10,000 seasonal jobs in the run up to Christmas.
The employer had offered permanent roles to 1,000 temporary associates by the end of January 2013.
There will be more than 1,500 temporary jobs available for Amazon's site in Dunfermline, 1,000 for Gourock and 200 for Edinburgh.
Amazon has more than 6,000 permanent employees in its UK offices, fulfilment centres and customer service centres.
The company recently secured a 210,000 sq ft office in Central London to provide additional capacity for future growth.
The move will be a welcomed boost to the labour market as the unemployment rate stands at 7.7%, according to official figures.
The Office for National Statistics (ONS) also revealed that there were 8.96 million economically inactive people aged from 16 to 64, down 33,000 from February to April 2013 and down 52,000 from July 2012.