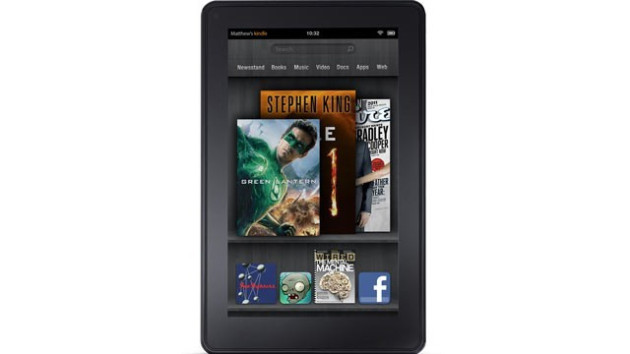 The latest quarterly sales projections for Amazon's Kindle Fire tablet suggest it will sell six million units by the year's end, nearly half as many as Apple's iPad in the last quarter.
Initially released by the Silicon Valley San Jose Business Journal, the latest Kindle Fire sales projection reportedly stemmed from Goldman Sachs on Tuesday.
In addition to the claim regarding the Kindle Fire, the forecast by Sachs analysts reportedly went on to suggest that the company would sell more than eight million Kindles in the same quarter. If true, the combined sales of the Kindle Fire and the Kindle would exceed 14 million.
Even better for the new tablet, the Business Journal reported Sachs analysts as predicting that Amazon will sell between 15.5 million and 20.5 million Kindle Fires throughout the first full year of its availability.
Sachs highlighted the tablet's affordable cost and eBook functionality as key reasons for its optimistic forecasts.
"While the Kindle Fire certainly doesn't have the breadth of functionality of the iPad (no camera or microphone, shorter battery life and less memory), it does a few things very well, which just happen to be the few actions that users utilize the tablet form factor most often for, in our view," Business Journal reported Sachs' study as saying.
The statistics in the Business Journal's report mirror those of a previous study carried out by the research firm IHS iSuppli. In its 2 December Q4 sales projections report, IHS iSuppli suggested that Kindle Fire shipments will approach the 19 million mark, granting the Fire a 13.8 percent share of the global market by the year's end.
Unfortunately for the Fire, even if accurate, the figures still place Apple's iPad 2 firmly in first place in the race for tablet supremacy.
In its last quarter, Apple reported a massive 166 per cent increase in iPad sales after shifting a massive 11.12 million units. Even more impressive, numerous reports from industry analysts have suggested that sales of the iPad will increase exponentially this quarter, with many issuing sales projections of 30 million.