Amber Rose's drink spiked? Model says she made 'Kanye West uses ghostwriter' comment after being drugged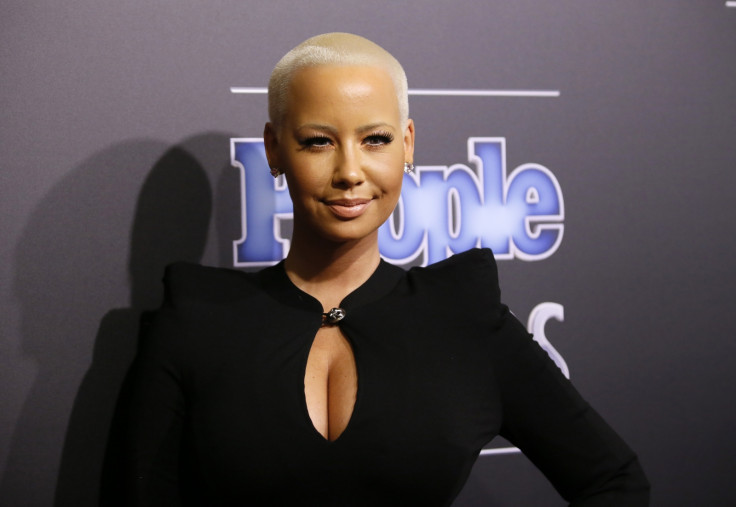 She recently made headlines when she accused her rapper ex Kanye West of using a ghostwriter, but now Amber Rose has claimed that she made the outburst because she was drugged.
During a recent appearance on Big Boy's show, the model and estranged wife of Wiz Khalifa revealed she blacked out that night despite drinking little alcohol.
"I really feel like someone put something in my drink that night," she told the radio personality. "I'm going to be honest, one; I don't talk like that and two; I had two cocktails ... and a couple sips of champagne and that's it. I literally blacked out and threw up all night and woke up in my bed naked with no clothes on."
Despite Khalifa and her current boyfriend Machine Gun Kelly reportedly smoking weed, the 31-year-old star slammed reports that she takes drugs as false.
"I don't do drugs, I don't even smoke weed ... It was very weird. It was like a week later when it came out and I was like, 'Whoa!' I didn't know it happened until a week later. If you look at the video, I couldn't even stand up. I'm just not going to go to the clubs any more."
Back in May, Rose left revellers at a Los Angeles club stunned when she jumped on the microphone to advise the DJ to stop playing music by her former lover and to instead give Travi$ Scott, West's frequent collaborator and alleged ghostwriter, his time to shine.
"Stop playin n***as I used to f**k. Stop! But wait, but wait why don't we play the n***a that writes his songs for the other n***a. Travi$ Scott," she said in a 42-second clip. "Let's go! He writes the song for the other n***a. Let's go!"
Rose and Kim Kardashian's husband dated from 2008 until the summer of 2010 with their split being far amicable. In February the Yeezus hitmaker reignited their long-standing feud by claiming that without him "there would be no Amber Rose" and that he had to take "30 showers" after dating her.
In 2013, rapper and producer Consequence claimed that he ghost-wrote some of West's biggest hits and that their fallout in 2011 stemmed from West owing him money.
© Copyright IBTimes 2023. All rights reserved.