Amber Rose and Wiz Khalifa getting back together? Couple seen 'hugging' at Easter party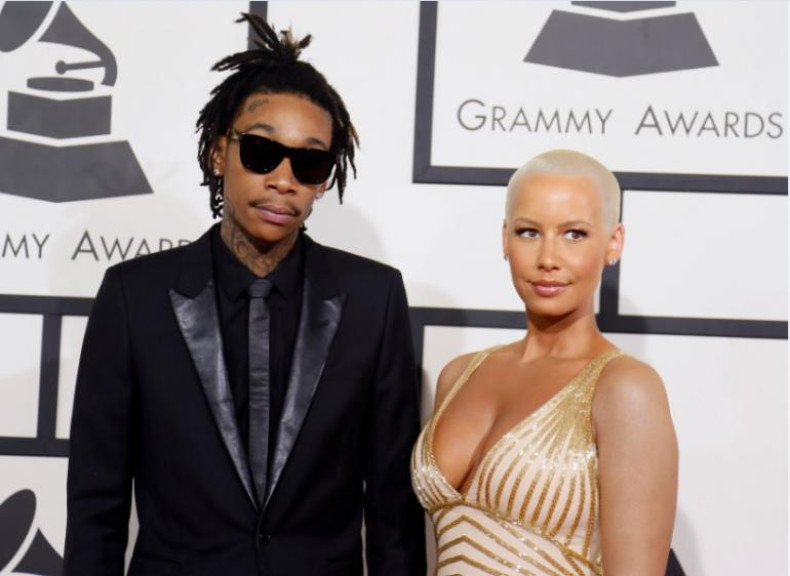 Estranged couple Amber Rose and Wiz Khalifa have fuelled rumours that their marriage is back on after they were reportedly spotted "hugging" at an Easter party.
The model and Black And Yellow rapper were seen attending a party thrown by r'n'b singer Tamar Braxton at her Calabasas home on Easter Sunday along with their two-year-old son Sebastian.
According to TMZ, Khalifa, 27, and Rose, 31, were "affectionate" with each other and eyewitnesses said they were even "hugging" at times.
The pair are said to have separated themselves away from the party at one point and photos show them engrossed in conversation while watching Sebastian play on a big hill.
The timing of their family reunion is interesting considering just a couple of days before, the School Dance actress wrote a cute post on Instagram, admitting that she hopes to get back with the hip hop star.
Alongside a photo of them kissing on the red carpet at an awards show previously, Rose added that her "heart still beats for him every single day".
After just one year of marriage, the model filed for divorce from Khalifa on 22 September 2014, citing irreconcilable differences.
Their split has been far from amicable as the Young, Wild & Free rapper is said to have shamed his wife on Instagram for reportedly failing to bring Sebastian to a birthday party which he organised in February.
Khalifa shared photos of the personalised cake he had ordered for their son's second birthday with the caption: "Only thing missing was Bash."
Speculation had mounted that Rose walked out on her husband after catching him cheating and she hinted the rumours were true in an interview with Power 105.1's Breakfast Club in February.
"It's like 'Dude that's not you.' That's not my husband. That's not the man that I know. Wiz isn't a bad guy. He has great spirit, that's why I married him. People make mistakes," she told the radio station.
She added: "You know, he's young, he has a lot of life to live. Now that I'm done crying, it doesn't bother me anymore. Now's my time to live. I'll never say never because he's the father of the my child. He's still technically my husband. But right now, with all he's doing, I'm not with it."