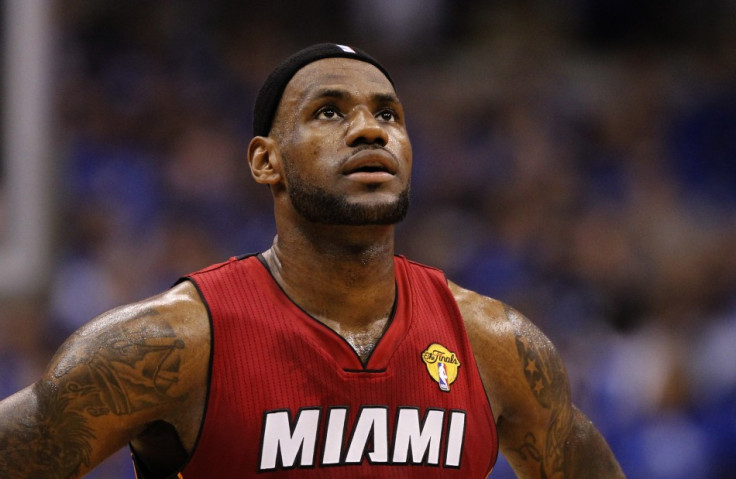 LeBron James believes that Liverpool can win another title in the next season, with the basketball superstar revealing that he is using their story to motivate himself to win an NBA Championship with Miami Heat.
LeBron was at the match where Liverpool drew 1-1 with Manchester United at Anfield, and after becoming a minority shareholder at the club, he believes that the experience at the game was comparable to nothing else.
"Liverpool have won 19 league championships and it meant a lot to read about King Kenny and Steven Gerrard - a hometown kid who now captains the team," he said, though the club have actually won 18 titles.
"And then to be at Anfield and see 40,000 fans screaming at the top of their lungs, the whole game, was an unbelievable experience for me."
Asked if he believed that Liverpool are capable of winning another title this season, he replied: "Absolutely.
"Any time you have so much history and so much power behind their story, there is great potential to continue that expansion.
"Liverpool are definitely one of those clubs. They really are like Man U - and the Dallas Cowboys and the New York Yankees. There are some teams and logos you see, no matter where you are in the world, and you know exactly who they are and what they mean. I see Liverpool in that group.
"It [the Premier League title] definitely gives me another incentive to be part of that team. They're striving to be a champion and I'm striving to do the same. It would be great if we could do it in the same year."
LeBron was given the opportunity to meet Kenny Dalglish at the match, and although he found his Glaswegian accent hard to understand, the 26 year old insisted that meeting some of Liverpool's top players, and manager, has been one of the highlights of his career.
"King Kenny is something else!" he said. "His accent is very strong. So it was very difficult to understand what he was saying - but it was great being around him and [Luis] Suarez and Gerrard and Dirk [Kuyt] and those guys. I was very humbled that they knew me."