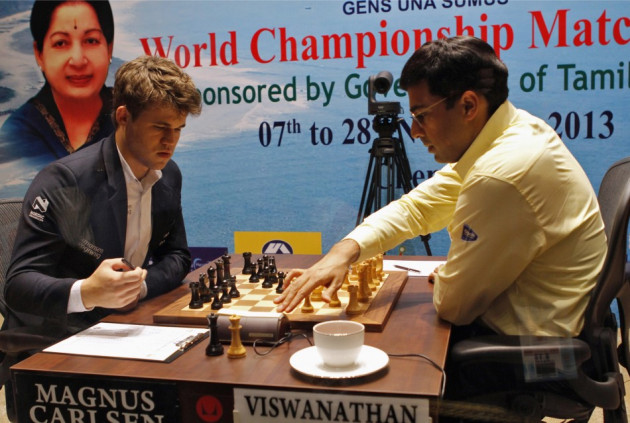 A night of European football at Anfield, the Boxing Day Test match at the Melbourne Cricket Ground, a world heavyweight boxing fight at the MGM Grand Hotel and the men's singles final at Wimbledon are regarded as the most epic of sporting theatres.
Sporting administrators across the world crave to replicate these standard-bearers in every facet both in prestige and atmosphere. The Indian Premier League, the ATP World Tour Finals and the Professional Darts Corporation schedule are among the events whose booming music, fireworks, cheerleaders and lights attempt to create a sporting extravaganza, but fall woefully short.
The reality of the stages at Anfield, the MCG, Las Vegas and SW19 is they represent sport in its purest form, without manufactured bravado nor a false entertainment strategy. Even in the age of boxing's multi-million dollar contracts, the sporting event continues to retain a sense of normality and consistency. For every overdone Floyd Mayweather entrance, read Mohammed Ali's pre-fight routine.
In contrast, other sports merely attempt to pull the wool over the consumers' eyes, creating a mirage of class when in fact it works as a distraction.
The latest sport set to attempt to combine sporting competition with an entertainment experience is chess. Four-time women's world champion Susan Polgar said: "Chess has all the drama and excitement to be a spectator sport. I believe that, with a slight change in format, it could be made a major spectator sport, fit for playing in a big stadium and not in hotels."
Excuse me while I throw up.
The debate over whether chess is a sport is not a new one. Definitions over what constitutes a sport are varying and interchangeable, with factors ranging from merely fulfilling an entertainment to involving physical exertion. The truth of the matter is once you delve into dictionary meanings and philosophical connotations, you stop having a debate about sport.
The mere nature of chess suggests that defining it as a sport is absurdly farfetched. Something where the balance between mental and tactical awareness and physical expenditure is so ludicrously one-sided can't truly sit within the parameters of what regards sporting competition.
Yet the current World Chess Championship, which saw defending champion Viswanathan Anand ousted by 22-year old Norwegian Magnus Carlsen in a best of 12-match contest, has caused much furore, and in India is quickly becoming one of the country's biggest, of what it regards a sport.
Inhabitants of India rarely need an excuse to support one of their own. With a population estimated to make up a seventh of the earth, naturally the support behind the likes of Sachin Tendulkar automatically makes them global superstars. Anand, the five-time world chess champion, is close to achieving similarly meteoric status yet in a game whose world-wide appeal is lacking.
You would be forgiven for thinking chess didn't exist outside the realms of Peep Show's Mark Corrigan or Ron Weasley from the Harry Potter series, but there remains little doubt the game has grand designs on entering the stratosphere of spectator sport.
But therein lies the problem. If the glitz-defiled versions of cricket and tennis have worked to devalue the sport, why indeed does chess - presumably to categorise itself as a sport - devalue itself in a similar way.
IBTimes UK can vouch for the fact that aside from the ridicule and the stereotypes that might surround chess, there does exist a strong following; those that watch chess, those that follow chess, those that read about chess. I know.
That strong following of such a niche game are likely to be set in their ways, and not to their detriment. They follow the game in spite of the limited coverage and the stigmatism that may accompany it.
Do they truly want each Qg5 followed by a rendition of 'Hey Baby' by Dj Otzi? An exd5 celebrated with a glorious catherine wheel? Or checkmate following with a fit-inducing array of lights? Somehow, it might conflict with chess' calm demeanour.
Mahatma Gandhi told us change is good. In sport, change normally means conforming to globalisation. In chess, it means growth, development and expansion. It's just a game, keep it that way.