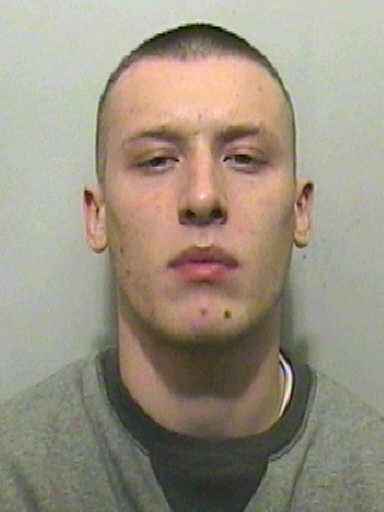 An armed robber who was one of Britain's most wanted criminals has been caught by police while sunbathing with his girlfriend by a swimming pool in Spain.
Andrew Moran, 31, who is from Salford, Greater Manchester, took part in a gang raid on a Royal Mail van in Lancashire in 2005. The security guards were threatened with a gun, machete and baseball bat and one was assaulted before the criminals made off with £25,000.
When standing trial for the robbery at Burnley Crown Court in 2009 he escaped after assaulting four security guards and leaping out of the dock.
He was convicted in absentia and in October 2011 was placed on the UK's top ten most wanted list by the Serious and Organised Crime agency, with the police describing him as a "violent thug".
Officers from Spain's Special Group of Operations carried out the raid at the luxury villa on the Costa Blanca near Alicante. The elite unit is responsible for VIP security and counter-terrorism operations.
A video released by police shows Moran wearing red shorts and attempting to leap over a wall and escape when he is grabbed by officers and bound.
Two hand guns, 60 rounds of ammunition and mobile telephones were found at the villa.
Police revealed that Moran narrowly escaped in November last year, when police tracked him to the spa town of Los Alcazares in southeast Spain and he rammed two vehicles in his 4x4 before driving away the wrong way down the AP7 motorway, which runs along the Mediterranean coast.
Moran was taken straight to Madrid, where his extradition hearing is expected to take place in the Central Criminal Court on Monday 13 May.
Det Ch Insp Janet Hudson, of the north-west regional organised crime unit, said: "Extradition proceedings are now under way.
"It just goes to show that we will stop at nothing to capture criminals wherever they are in the world."
Police added that he had used numerous disguises while on the run.
Watch Moran's arrest below.