Andy Murray has hit back at former Wimbledon singles champion Virginia Wade after she describe him as a drama queen following his injury-plagued win over Jarrko Nieminen.
Murray was suffering with back spasms from the outset of his match against the Fin, and after receiving regular treatment, he eventually loosened sufficiently enough to cruise into the fourth round.
However, Wade, the last British grand slam winner said the constant disruptions for treatment and winces in pain made Murray come across as a drama queen.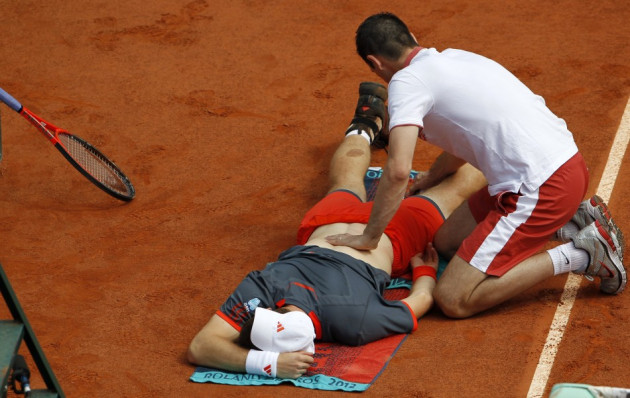 "I have sympathy that his back is bad but I have more for the other guy as you cannot play against someone who is being a drama queen," he said.
"I don't think it is intentional, but he feels so sorry for himself he has no control over the fact he is not acting in an adult way.
"I would like him to deal with it without looking like he was quitting. It does not do him any favours to then annihilate his opponent. Nieminen got distracted."
Murray has hit back at the 66-year-old after his battling performance, claiming he's disappointed with the comments.
"To me that's quite disappointing, to be honest. I know how I felt on the court. I know how bad it was," he said.
"And then you have people like that who always have to come out and say something controversial when, really, they should be supportive or maybe ask me a question first before commenting on it.
"I've known her since I was a really young kid. She used to do coaching stuff with my mum since I was a really young child. She has no idea what I was feeling on the court. She doesn't know what was happening 20 minutes before I went out on to the court, what I was feeling, what I was doing.
"It is lonely [on court] but before the match I was there with the guys, talking about what I should do, and then, when I was out on the court, especially the first few sets, I wasn't looking up at anyone or engaging with anything they were saying at all, because I was just so down about how I was feeling.
"And I don't really see what the point would be in play-acting, going down 6-1, 4-2. I don't really see what the point would be in putting yourself in a position where you're about to lose, and stop the match, and then somehow manage to turn it around."
The severity of the injury means Murray is still a doubt for his third round match against Santiago Giraldo, which is scheduled for Saturday at Roland Garros.