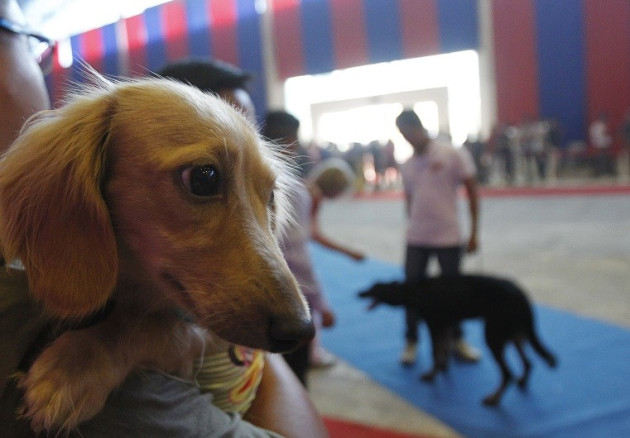 Thieves stole a pet dog and carried out a sexual attack on the animal, police in Germany fear.
The dog's owner, referred to only as Lena H, 30, tethered the bitch outside a supermarket in the Neukolln district of Berlin while she and a friend went inside to do some shopping. When they got out, three-year-old Kessie was missing.
The pair raised the alarm but it was not until 24 hours later that the Bardino-Galgo mongrel was found by a passerby. The dog was chained to a fence and whimpering, according to German newspaper BZ.
The extent of Kessie's injuries was discovered at a local animal rescue centre.
Lena H said: "I was shocked when I was told in the animal collection that my dog is believed to have been sexually abused."
A vet told her that internal injuries to her pet's abdomen could not have been caused "by another dog".
Lena filed a police complaint alleging theft and animal cruelty. She said the offenders "belong behind bars."