Dark Knight Rises Star Anne Hathaway Plans to Start Family Soon:'I Really Want to have a Baby'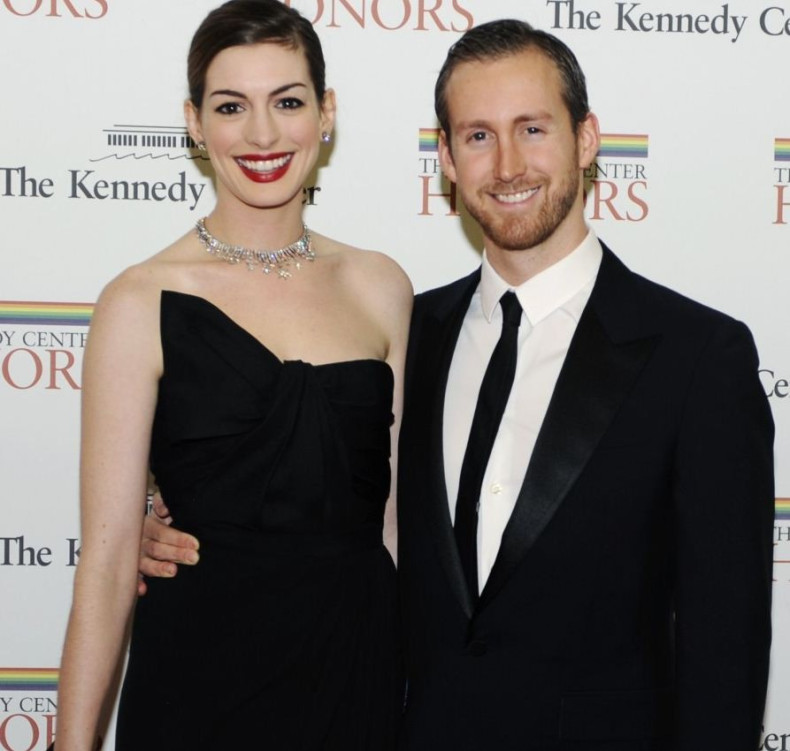 It's just been two months since Anne Hathaway walked down the aisle with her long-time boyfriend, actor and jewellery designer Adam Shulman, and the Dark Knight Rises Star is already planning on starting a family.
Hathaway, who has also starred in The Devil Wears Prada and Brokeback Mountain, talked about her plans for the future during a roundtable photoshoot alongside Naomi Watts, Helen Hunt, Amy Adams, Rachel Weisz, Marion Cotillard and Sally Field for The Hollywood Reporter's 30 November issue.
"I really want to have a baby, and my husband and I are like, 'Where are we gonna live?'" she said.
The couple, who tied the knot at a private estate in Big Sur, California in September, began dating in 2008, shortly after Hathaway ended a relationship with Italian real estate developer Raffaello Follieri, who was found guilty of fraud. They were engaged in November 2011, when Shulman offered her a six-carat diamond ring.
"I am very much in love with him [only], Adam totally ruined my plan," Hathaway said last year, when asked about their relationship. "I was really actually looking forward to a little alone time, and then I fell in love like a fool!"
Meanwhile, Hathaway's close friend revealed she always loved motherhood and wanted to settle down.
"Annie wants to get everything done so they can get married and have babies," a friend told Us Weekly shortly before their nuptials.
Apart from revealing her plans to have children in the future, Hathaway also confessed the nervousness she felt in playing the role of Fantine in the critically acclaimed play, Les Miserables. Adding to that, she felt a certain kind of pressure since her mother actually toured around the country with the same show, and played the same part.
"Yeah. My mom was in the first national tour, and she understudied the character [Fantine] whom I wound up playing," she added, "It made me nervous to tell her that I was auditioning for it, just because I knew how much it would mean to her, and I was worried that if I didn't get it, she would be disappointed, and if I did get it, it would be weird. And she was so cool about it. We talked about the character. And when I got the part, no one was happier for me."