Apple CarPlay review: The dashboard of the future is in the cars of today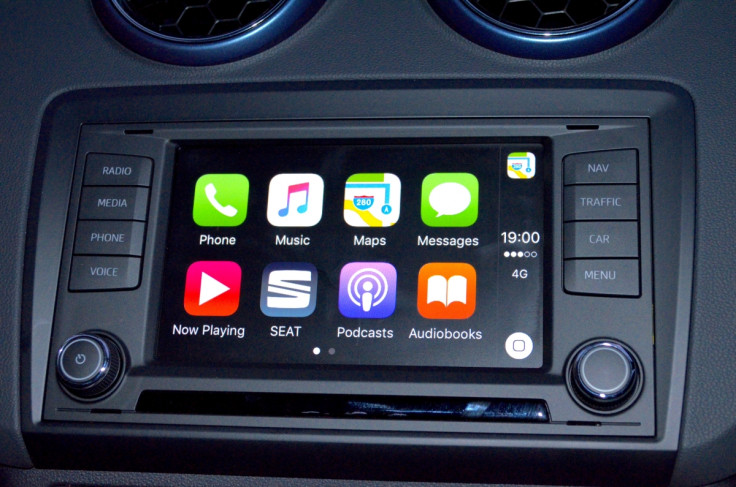 The information and entertainment systems in cars – often called infotainment – are not very good. This isn't necessarily the carmaker's fault; they produce vehicles which remain on sale for an entire decade with little more than a facelift to keep them looking fresh – but in the driver's pocket is a smartphone which is very likely less than two years old, and has received at least one major software update in that time.
Plainly, as cars look to become more technologically advanced – and we get used to HD touchscreens in our pockets giving us the entire internet and thousands of apps wherever we go – something had to change. That change has come in two forms; one is Android Auto by Google, and the other is CarPlay, by Apple.
For the past week I have been driving a new Seat Ibiza, which is one of very few cars on the market equipped with both, to try out the latter. In basic terms, CarPlay takes your iPhone and puts a simplified version of its user interface on to the dashboard screen. It doesn't matter if the car's screen is touch-sensitive or not, CarPlay can be used with the car's existing buttons and knobs, with your voice through Siri, and with a touchscreen, if there is one. One note here; a long press of the speak button addresses Siri but, on the Seat at least, a short press summons the car's own voice-activated system.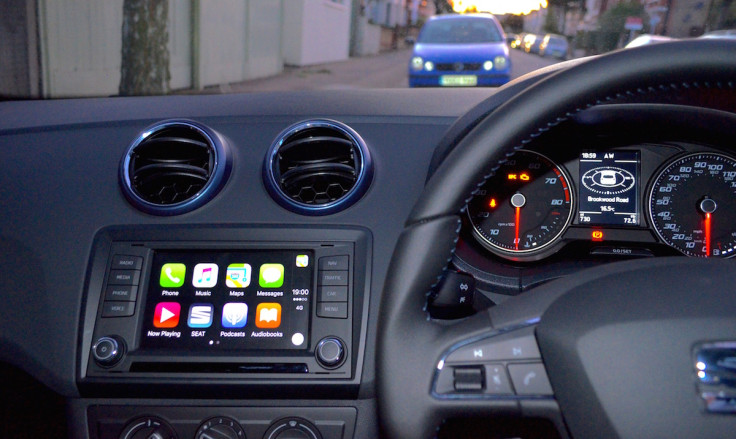 The 2015 Ibiza has a touchscreen, so interacting with CarPlay is done by either prodding at the screen, pressing the voice button on the steering wheel and talking to Siri, or by saying "hey Siri" to get your iPhone's attention without any physical interaction at all. CarPlay doesn't look like an application run by the car; instead, it fills the entire screen with an iOS interface of large home screen app icons, plus a home button and network status on the right edge (or the left on left-hand-drive vehicles).
Tap the Maps app to view a map and enter a destination to be guided to, tap the Phone app to make calls, the Message app to be read incoming messages (it won't let you read them for safety reasons), and tap Music to find a song to play. It will all be instantly recognisable to any iPhone or iPad user, and this is such a welcome relief to anyone who has done battle with almost any car infotainment system which came before. Although it isn't visible, you can also ask Siri to check your calendar and read out today's appointments, and answer simple questions like "what's the capital of Latvia?".
Although such answers are being pulled from your phone's internet connection – as are driving directions – Siri cannot search the internet for you as you drive. You cannot ask for news headlines or sports scores, which is a shame because asking for these seems no more distracting than asking Siri to read or write an iMessage. Knowing what you can ask Siri through CarPlay takes some learning; it's a much more watered-down experience than when using the assistant normally.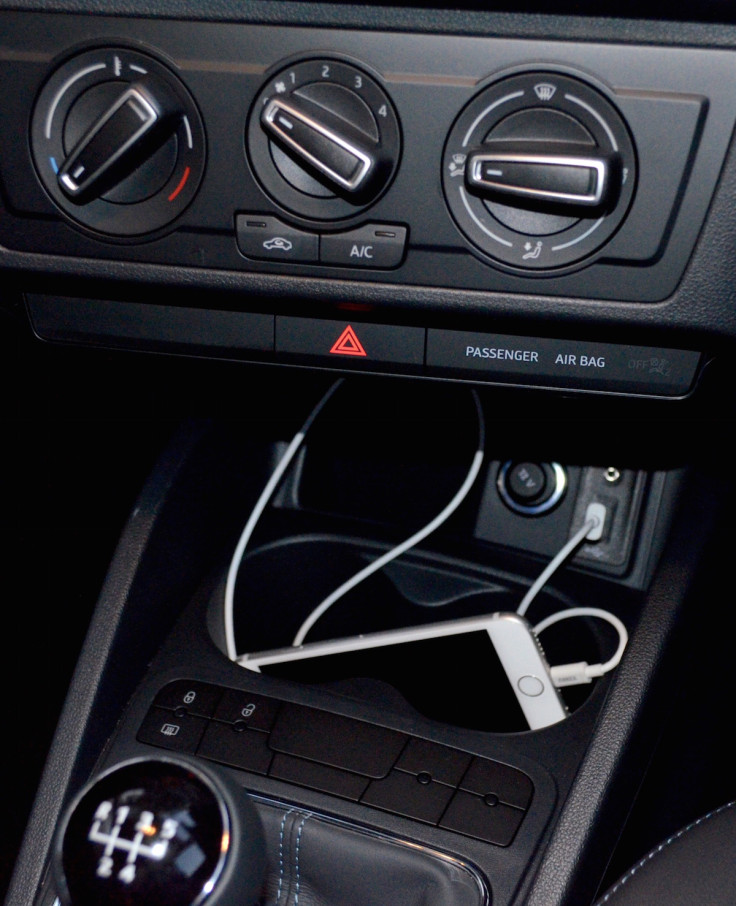 CarPlay is a neat and tidy piece of software – but there is still nowhere to put your iPhone when it's plugged in
IBTimes UK
In my experience he (or she, in the US) struggled to understand what I wanted. I asked to be directed to my home town of Huddersfield – and in a weak accent, too – but instead was told he didn't understand "how does failed". The closest I got was Siri trying to take me to Bam Huddersfield, a bar in the town which has closed – and, through complete coincidence, was owned by a school friend.
You also can't read out a postcode or address. Instead you can ask to be directed to a contact, but very few of mine have their full address saved on my phone, or enter an address (or postcode) manually with the onscreen keyboard.
Third party apps like Google Maps and Waze do not work with CarPlay, and of all the apps on my phone the only non-Apple one to appear on the car's screen was the Audible audiobook service. While iMessages are read aloud, emails are not part of CarPlay at all, and neither are any other notifications of any kind – apart from incoming calls, which work well.
Calling contacts using Siri is straightforward enough, but I found he didn't always hear me while music was playing – and the same goes for dictating messages, which only really makes sense for very short and simple sentences. It's also worth only sending these to contacts who know you may accidentally send an incoherent Siri-scribed message while driving.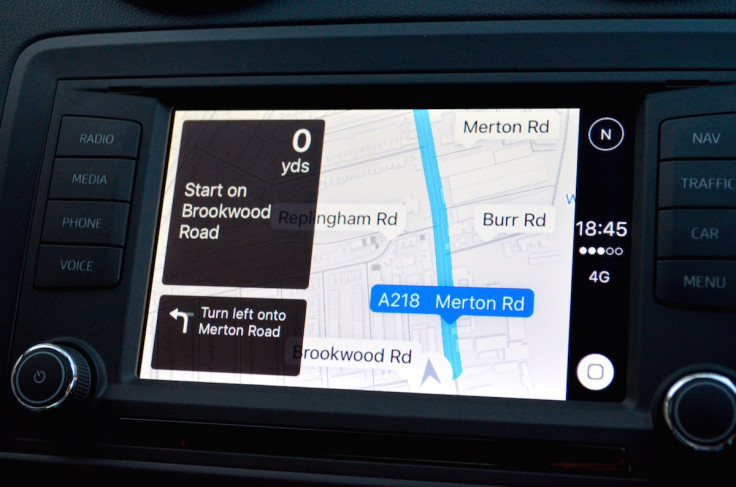 Something else I found annoying is how the CarPlay screen will mimic what you do on your phone. For example, a passenger cannot look something up on your phone without causing the driving directions to disappear from the CarPlay screen. It reverts to the home screen until they are done. There is also no multitouch support, although I imagine this is down to the car's hardware limitations.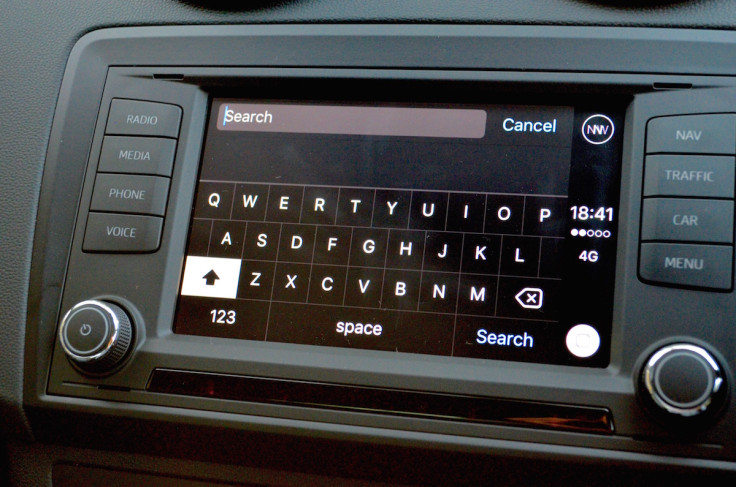 This may sound like there's a lot wrong, but here's the thing – there was a lot more wrong with the car infotainment market before CarPlay (and Android Auto) came along. Every manufacturer offered something different – even the system used by BMW and Mini varies slightly. They were designed for a car which must remain on sale for between five and 10 years and, as a result, began to feel dated very quickly. The newest Sync system by Ford, which is better than most, simply can't compete with Apple and Google when it comes to simple mapping features. Even Tesla hasn't cracked it with the Model S's enormous touch screen.
Using CarPlay felt like the future. It's fairly simple for now, but so was the first iPhone and when we're driving we don't want dozens of apps bleeping for our attention. CarPlay is simple, it works and it is very familiar. Some users will want to stick with third-party mapping apps – Waze is particularly good at avoiding traffic, and Google is clearly the default for many – but Apple Maps is much better than it was at launch and will, in all likelihood, get you to where you want to go without issue.
It feels so unusual to see the instantly-familiar iOS home screen on a car dashboard, but once you're over the shock you realise it makes perfect sense. Broadly speaking, we all have either an iPhone or an Android, so why not offer the same user experience in a car? CarPlay can still be improved upon in a few key ways – third-party maps is a huge one, followed by carmakers offering a sensible place to dock your phone, as for now it has to be thrown haphazardly into the cupholder. Address these and CarPlay will be well on its way to replacing car maker's own systems for good.
© Copyright IBTimes 2023. All rights reserved.