Apple has lost its bid to have a court ruling overturned, and must now display a range of adverts on TV, in print and on its UK website saying it apologises and accepts that Samsung did not copy the design of the iPad.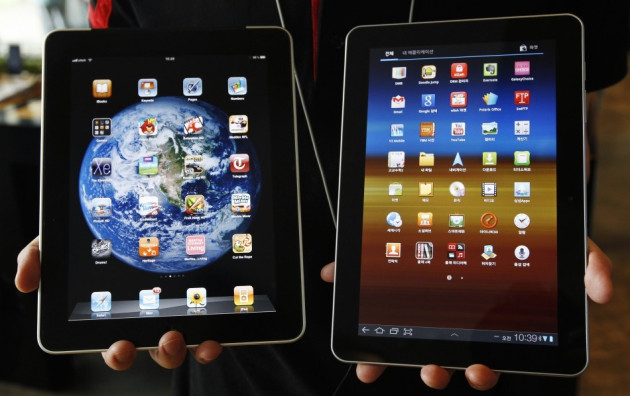 The UK High Court has ruled that the Samsung Galaxy Tab 10.1 does not infringe on any designs patented by Apple, and that the Cupertino company must apologise in public.
Speaking during the original trial proceedings in July, Judge Colin Birss explained that the Samsung tablets were not as "cool" as Apple's iPad, since the software did not perform with the same "extreme simplicity."
Judge Birss has now ordered that Apple display a public apology to Samsung on its official website, explaining that the South Korean tech company had not infringed on any Apple patents.
The ads must remain visible for at least six months, to "correct the damaging impression" of Samsung created by Apple, Judge Birss explained; an appology must appear on the Apple website in writing no smaller than Arial font size 11, and it has been revealed that the tech magazine T3 will also have to display an apology ad.
Another judge, Sir Robin Jacob, explained to BBC News why he thought Apple had lost the case:
"Because this case (and parallel cases in other countries) has generated much publicity, it will avoid confusion to say what this case is about and not about.
"It is not about whether Samsung copied Apple's iPad. Infringement of a registered design does not involve any question of whether there was copying: the issue is simply whether the accused design is too close to the registered design according to the tests laid down in the law.
"So this case is all about, and only about, Apple's registered design and the Samsung products."
This is not the first time Apple has lost to Samsung in court. Patent cases in Australia, the Netherlands and the US have also been ruled in Samsung's favour.
Speaking about the most recent court ruling, a Samsung spokeswoman said: "We continue to believe that Apple was not the first to design a tablet with a rectangular shape and rounded corners and that the origins of Apple's registered design features can be found in numerous examples of prior art.
"Should Apple continue to make excessive legal claims in other countries based on such generic designs, innovation in the industry could be harmed and consumer choice unduly limited."
IBTimes UK has contacted Apple but the company declined to comment.