Ahead of the launch of the Apple Watch at the company's Spring Forward event commentators and analysts were looking at two things. The price, and for Tim Cook to present a compelling reason for people to buy Apple's first ever wearable.
The pricing was broadly in line with what many expected, but did Apple do a good enough job of convincing people that spending anywhere from £300 to £1000 is a good idea for the first generation of the Watch?
[I'm purposely excluding the Watch Edition here as its limited availability and £8,000-£13,500 price tag puts it in a category all of its own and most of the real revenue (if there is to be any) will be at the lower price points where us mere mortals can afford to invest.]
While Tim Cook gave the broad strokes about "Apple's most personal device ever" it was left to vice president of technology Kevin Lynch to show us just how the Apple Watch could practically enhance our lives on a day-to-day basis.
Lynch took us through a "typical day" to show how a computer on your wrist would make your life so much better and save you having to take your phone our of your bag/pockets, saving you precious seconds throughout the day.
Lynch showed off how easy Apple Watch makes using Apple Pay, which is now available in 700,000 retail locations across the US . He hailed an Uber car straight from his wrist. Checked in for a flight with Passbook. Took a call from his dog groomers to say his dog was ready to be picked up.
He also unlocked his hotel room door using only his Watch, bypassing the check-in process altogether, and remotely unlocked his garage door when his daughter came home, including having a live video feed on the Watch's tiny display.
We also saw how Siri is deeply integrated into the Watch software, allowing you to carry out search or set meetings in your calendar. You can also dictate voice messages, send and receive stickers on WeChat and even draw a doodle to send to one of your contacts - as long as they have an Apple Watch of course.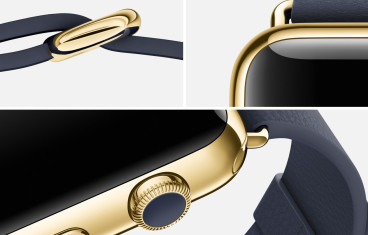 The demos were all designed to show the wide variety of ways Apple Watch could save you time every day.
Fell flat
For me the presentation fell somewhat flat. I don't hail Uber cars every day. I don't check in to hotels every day. I don't board flights every day or remotely unlock my garage to let my daughter into the house. But then again, maybe I'm not the target customer.
Gartner analyst Roberta Cozza disagrees with me, saying the presentation delivered: "I think there is strong potential for this to be a winning product. I think the demo about what it can do for you was strong and relevant because it was about apps and effective scenarios where just interactive with wrist makes more sense."
Just as with the iPhone and iPad, apps and developers are the key to the success of the Apple Watch, but we have yet to see a "killer app" that makes everyone sit up and take notice. There was muted applause when Lynch showed Shazam working on the Apple Watch, but like the rest, these were applications we expected, what we wanted was the unexpected.
Killer app
John Newbold, co-founder of digital experience company 383 said that "examples of whether it will remain on wrists in the long term were certainly a little thin on the ground".
He said: "The keynote lacked that 'killer' app demo that many customers would have been waiting for, instead showing logical evolutions of Apple's payment and passbook technologies. For brands looking to build apps then, the next few months will be about delivering useful customer experiences that make pulling a phone out of a pocket redundant."
Recent research from Accenture suggests that in the next 12 months, just 12% of consumers are thinking about buying a smartwatch meaning that Apple's potential market is relatively small. Add to this the high price of the Watch compared to competition from Android Wear devices and the Pebble smartwatches, and the importance of apps becomes even greater.
"Nice but not necessary"
Cathy Boyle, senior mobile analyst at eMarketer, adds that Apple is selling a product which is not something we need: "The takeaway from the presentation is that the watch's primary purpose is to save us the time we all 'waste' pulling a smartphone from our pocket or purse. That's a difficult selling proposition because it places the device in the 'nice, but not necessary' category."
While Boyle believes the limitation of this "pricey accessory" will mean the first generation of Apple Watch won't "be a blockbuster success from unit sales perspective", in the long run Apple could have another winning product on its hands:
"That's not to say the product will fail. Success is just more likely to come from a future, more independent, version of the watch and the ability of Apple's marketing machine to convince consumers that the minutes they're losing every time they reach for their iPhone are worth the price of the watch."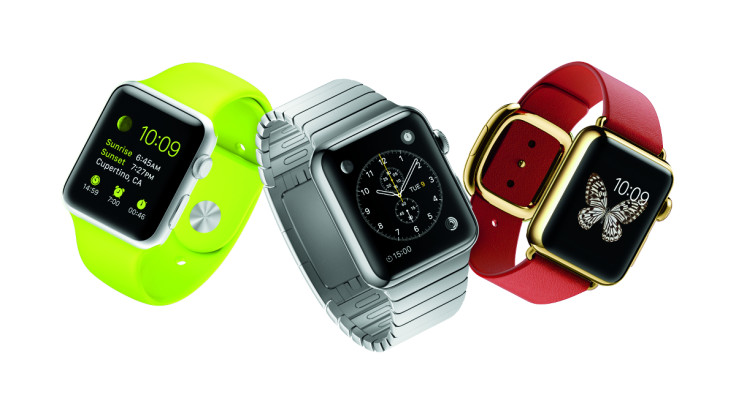 Apple confidence
Ian Fogg, an analyst at IHS Technology, said that despite the various limitations of the Apple Watch - such as inability to do sleep tracking due to 18 hour battery life - the company is clearly confident in its product: "Apple's pricing demonstrates the confidence it has in the new Apple Watch's functionality, design and consumer appeal."
Paul Lamkin, editor-in-chief at the website Wareable, believes that Apple will use the the Edition and its fashion credentials to make the lower priced versions more appealing: "To use a fashion analogy, the Edition is the haute couture that helps flog the 'lesser', more affordable wares on offer."
Apple is clearly not going after the mass market with its Watch. There are dozens of companies, such as Pebble, Motorola, Samsung and LG, producing much cheaper watches that will appeal to this market.
Apple is positioning itself as a luxury brand with products that are desirable rather than necessary and it will use its huge marketing power to position this as the only wearable you should have on your wrist.
Apple has shown that it has the power to get developers on board and while the iPhone and iPad are great pieces of hardware, their real appeal is in the software that runs on them. Getting that right on Watch will be vital for Apple.
At face value Apple Watch appears to be an expensive indulgence, but given Apple's success in the past at convincing customers to pay over the odds for smartphones and tablets, it would be foolhardy to bet against them succeeding once again.